By Steven Bonifazi
(DENVER, Colo.) The Colorado Office of Economic Development and International Trade (OEDIT) announced Wednesday that one of the world's leading online sports betting companies, Tipico, has chosen the Centennial State as home to its newest technology hub.
Established in 2004 in Europe, Tipico intends that the new Colorado location will create up to 441 jobs for the next eight years, according to Gov. Jared Polis' office. The company currently has a 42-person office located in Hoboken, N.J. and has recently launched its sports betting in Colorado.
Colorado beat out North Carolina, Georgia and Texas for Tipico's new technology hub.
"Colorado voters voted to make Colorado one of the first states to legalize sports betting and use the revenue generated to protect our way of life and precious water resources that support our outdoor recreation economy and agricultural community," said Gov. Polis. "This move proves what we already know: Colorado is the best place to live and work and 441 new jobs will be created in Colorado thanks to this voter-driven decision."
HB19-1327 was signed in 2019 by Gov. Polis which added the bipartisan Proposition DD to the ballot. In November 2019, Colorado voters approved that measure to legalize sports betting in addition to funding the state's water conservation plan.
Online betting officially went into effect on May 1, 2020 with Colorado's early regulation of online sports betting having a positive effect on its economy, attracting companies such s Tipico and Pointsbet as well as creating direct tax revenue. Sports betting generated a total of $65,962,159 in tax revenue in its first year.
"It's great to see Colorado parlay our incredible natural beauty and robust workforce into one of the best places in the country to start or run a business. I couldn't be more excited for Tipico to call Colorado home and get in on the action," said Colorado House Speaker Alec Garnett. "The Colorado Comeback is in full swing with our state attracting new business, creating jobs, and building back stronger than before."
The 441 possible jobs are expected to have an average pay of $96,315, a total of 128 percent of the annual wage in the Mile High City. Positions will range from a multitude of technology roles such as software development and cloud infrastructure to native and mobile app development, product management and data engineering in addition to operations, marketing, finance and customer service positions.
Tipico Sportsbook plans on growing rapidly through gaining US market share as more states begin to allow online sports betting. Additionally, the company wants to engage with Colorado and its higher education institutions to create work-based learning partnerships.
"We are thrilled to announce, in partnership with Governor Polis, our intention to establish a Tipico Sportsbook technology hub in Denver," said Adrian Vella, Tipico US Chief Executive Officer. "From the world-class universities and collaborative technology community, down to the well documented high quality of life in the state, every metric during our nation-wide search pointed us right to Colorado. Now that football season is here and our sportsbook is live in the state, we're confident that the deep pool of technology talent in Colorado will help us take the Tipico brand to the next level in the U.S."
For more information regarding Tipico, click here, or to learn more about the Colorado Office of Economic Development and International Trade, click here.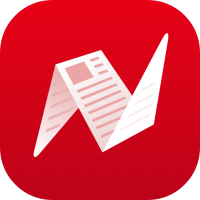 This is original content from NewsBreak's Creator Program. Join today to publish and share your own content.