(Online Marketing/Unsplash)
By Steven Bonifazi
(DENVER, Colo.) The Centers for Medicare and Medicaid Services (CMS) announced Tuesday that it is providing an additional $452 million to 13 states, including $50 million to Colorado to save Coloradans more money on health care.
The additional funding to 13 states comes as an effort to support the Affordable Care Act Section 1332 reinsurance waivers. The $50 million for Colorado's Reinsurance Program is a direct result of expanded subsidies for people purchasing health insurance from the individual market as opposed to an employer under the American Rescue Plan (ARP), according to Gov. Polis' office.
"$50 million of new federal funds will save Coloradans even more money on health care through the bipartisan Colorado Reinsurance Program," said Gov. Jared Polis. "By slashing health care premiums, Coloradans will have more money in their pockets for groceries or gas while also ensuring quality, affordable health care is available to every Coloradan. This $50 million in additional funds for Colorado's Reinsurance Program will be used to further reduce insurance premiums."
The Reinsurance Program is administered by the Colorado Division of Insurance (DOI) which is part of the Department of Regulatory Agencies. The program lowers premiums and makes coverage more affordable through reduction of financial impact of high-cost health insurance claims.
The Centennial State will will receive an exact amount of $49,827,328 in additional pass-through funding and will be allowed to come up with creative ways to provide residents with high-quality, affordable health insurance through Section 1332 of the Affordable Care Act (ACA). Furthermore, the 1332 waiver allows Colorado the ability to fund a large amount of the Reinsurance Program with federal funds that did not come from the State.
The Reinsurance Program was launched in 2020 and saved Coloradans 20% on their health insurance, lowering premiums by 20%. Residents saved nearly 21% this year through the program and are expected to save 24% on individual insurance through next year.
"The work of the Polis-Primavera administration and the work of the Division of Insurance continue to help Coloradans by making health insurance more affordable. This additional funding will not only help to decrease premiums and get more people covered, but it also helps to strengthen the reinsurance program," said Colorado Insurance Commissioner Michael Conway. "A successful reinsurance program has been key in stabilizing our health insurance market, allowing us to retain insurance companies, bring in new companies, and have others expand their offerings in the state." 
For more information regarding the Colorado Reinsurance Program, click here.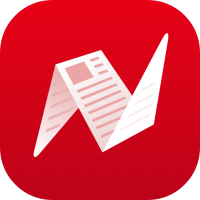 This is original content from NewsBreak's Creator Program. Join today to publish and share your own content.