Two Buttes Reservoir State Wildlife Area.
(Photo courtesy of Colorado Parks and Wildlife)
By Steven Bonifazi
(TWO BUTTES, Colo.) The body of a missing camper was recovered from a pond Thursday evening behind the dam at the Two Buttes Reservoir State Wildlife Area after a four-day search.
The search-and-rescue began Monday evening at the wildlife area in southeast Colorado after the camper was reported missing Sunday night by other members of the group. The camper went missing while jumping from cliffs into the Black Hole pond, according to Colorado Parks and Wildlife.
The man's SUV, wallet, cellphone, keys and additional personal items were found by Colorado Parks and Wildlife (CPW) officers and Back County Sheriff's deputies when they arrived on the scene. In addition to immediately launching a search within the wildlife area consisting of 8,533 acres, a water search was initiated by boat utilizing a sonar device to scan the water.
Four drones were also launched on Tuesday with one having a thermal camera. Volunteers swept the ground and CPW's expert Marine Evidence Recovery Team (MERT) traveled from Littleton to take over the water search with a boat and submersible drone that uses sonar, lights and a video camera.
The MERT team continued its search of Black Hole through Thursday alongside Pueblo County Sheriff's volunteer dive team throughout the murky depths of the pond. The body was found by CPW's MERT team with its submersible drone and given over to the Baca County Coroner's office at the scene so county officials could begin their investigation.
If the coroner confirms the cause of death is a drowning, this would be the 17th recreational drowning this year in the state. A total of 21 drownings have taken place so far this year, with four people dying in July due to flash floods and a mudslide in Poudre Canyon took their home into the Poudre River in Larimer County.
"This is a tragedy and we offer our condolences to the family and friends of the victim," said Todd Marriott, CPW Area Wildlife Manager for the Lamar region. "Unfortunately, it's not uncommon for people to be injured jumping from the cliffs into the Black Hole. And it's another sad example why we urge everyone to wear life jackets when in or near the water."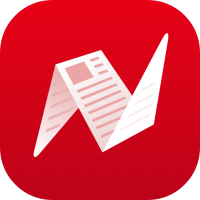 This is original content from NewsBreak's Creator Program. Join today to publish and share your own content.