Steamboat Lake State Park.

(Photo courtesy of Colorado Parks and Wildlife)
By Steven Bonifazi
(DENVER, Colo.) As Labor Day weekend quickly approaches, Colorado Parks and Wildlife is imploring everyone to practice safety as parks and campgrounds are expected to be full and hiking trails, boat ramps and beaches are anticipated to be crowded.
Outdoor spaces in the Centennial State are continuing to see massive growth in attendance and Coloradans should expect lines and possible gate closure if parking lots are full this holiday weekend. Those looking to get outside during Labor Day weekend should check weather conditions and bring extra water and layers as prime times for parks are usually 9:00 a.m. through 3:00 p.m., according to Colorado Parks and Wildlife.
Reservations are required to camp at all of Colorado's State Parks and campers can utilize the CPW Park Finder to learn more regarding what activities are available at each state park as well as any potential park or trail closures. It is also essential to have a backup plan as the recent wildfires and mudslides have caused some roads and trails to be closed for safety reasons.
Best safety practices for boating are as follows:
Be sure to check equipment as well as weather and water conditions as strong wind gusts may knock a paddleboarder or kayaker into the cold water temperatures that exist year-round in Colorado.
Utilize proper life vest​, as hypothermia can kick in quickly in Colorado.
Never boat under the influence, as it is the leading cause of deadly boating accidents.
Make sure to get a boat inspection since they are required before heading to state waters to prevent the spread of aquatic nuisance species.
Tips for minimizing conflicts with wildlife are as follows:
Never attempt to approach or feed wildlife in any circumstance.
Be bear aware on trails and bear-proof your campsite so that encounters with bears can be avoided all together. 
Keep a safe distance from moose as they will charge if they feel threatened. 
Make sure dogs are leashed while walking on dog-friendly trails and always pack out waste all the way to trash cans.
Tips for being careful with fire are as follows:
Be sure to check www.coemergency.com for up-to-date information concerning county fire restrictions and bans.
Water a fire when putting it out until embers can be handled and never let a fire burn unattended or put hot coals in a dumpster. 
Purchase locally sourced firewood to prevent invasive critters from tagging along trips.
For more information regarding outdoor activities within Colorado's state parks, click here.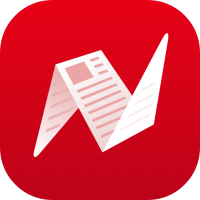 This is original content from NewsBreak's Creator Program. Join today to publish and share your own content.