By Steven Bonifazi
(AURORA, Colo.) A Colorado grand jury indicted two officers, a former officer and two paramedics on 32 counts of criminal charges Wednesday regarding the death of Elijah McClain in 2019.
The indictment was made public Wednesday by Colorado Attorney General Phil Weiser in a news conference, which involved officers Randy Roedema and Nathan Woodyard, former officer Jason Rosenblatt and paramedics Lt. Peter Cichuniec and Jeremey Cooper being indicted by the Grand Jury for charges including manslaughter and negligent homicide, according to the Denver Post.
Weiser was appointed as state prosecutor by Gov. Jared Polis in June of last year by executive order to investigate potentially permissible criminal activity of those police officers and paramedics who caused the death of McClain. Weiser stated that there was a limited initial investigation into McClain's death and that his department had the option to review the record of that investigation or undergo extra fact finding and inquire further into the events that lead to McClain's death.
"We decided to take the latter course, because whenever a person dies after an encounter with law enforcement, the community deserves a thorough investigation. Mr. McClain's family deserves it and justice requires it," Weiser said in a press conference Wednesday. "Late last Thursday after careful and thoughtful deliberation, the grand jury returned a 32 count indictment against Aurora Police officers Randy Roedema and Nathan Woodyard, former Aurora Police officer Jason Rosenblatt, and Aurora Fire Rescue paramedics Jeremey Cooper and Peter Cichuniec for their alleged conduct on the night of Aug. 24, 2019 that resulted in the death of Mr. McClain."
McClain was walking home from a convenience store on Aug. 24, 2019 when he was confronted by officers from Aurora Police Department. After he refused to stop walking away from officers, McClain was ultimately taken to the ground by officers, handcuffed and put into a carotid restraint, which applies pressure on carotid arteries and diminishes blood-flow to the brain and leaves a person unconscious within four to seven seconds, according to the Legal and Liability Risk Management Institute.
While on the ground, paramedics gave McClain a 500 mg dose of ketamine to sedate him. Suffering cardiac arrest while being transported to the hospital, McClain was declared brain dead later that evening and died three days later on Aug. 27 at a local hospital after being taken off of life support.
McClain's death made global headlines, with protestors from Black Lives Matter, the national political and social movement fighting against police brutality and racially motivated violence towards black people, calling for the justice of McClain. There have also been additional events advocating for justice for McClain, such as a show of violinists performing in his honor, since McClain played the violin himself.
Since McClain's death, the City of Aurora has banned the utilization of ketamine until the investigation into McClain's death is finished, according to 9News.
Weiser also stated that his department is additionally looking into whether Aurora Fire and Aurora Police have a pattern and practice of violating civil rights of its community members in a separate civil investigation.
"We're here today because Elijah McClain is not here and he should be. When he died, he was only 23-years-old. He had his whole life ahead of him and his family and his friends must now go-on and live without him," said Weiser in a press conference. "By working to build trust in law enforcement and working to elevate what safe and effective policing looks like, we will advance public safety and we will honor the professions' commitment to serve all Coloradans fairly and responsibly."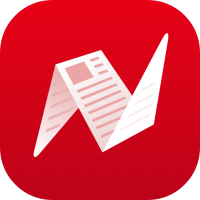 This is original content from NewsBreak's Creator Program. Join today to publish and share your own content.