(Tingey Injury Law Firm/Unsplash)
By Steven Bonifazi
(DENVER, Colo.) Colorado Secretary of State Jena Griswold moved forward with a lawsuit Monday to prevent Mesa County Clerk and Recorder Tina Peters from being involved in the upcoming November elections.
The lawsuit, if won by Secretary Griswold, asks for the removal of Peters as the Designated Election Official (DEO) and additionally appeals for Wayne Williams to be appointed as the DEO. Furthermore, it requests that Sheila Reiner be appointed as Director of Elections for Mesa County so that operations of the upcoming elections run smoothly and securely, according to the Secretary of State office.
Designated Election Officials work to run elections for local governments such as municipalities or counties, determining election issues for their municipality or county.
"My priority is ensuring that the voters of Mesa County have accessible and secure elections," said Secretary Griswold. "With the quickly approaching election, I am taking action to ensure that the county's election office can provide great elections for Mesa voters,"
According to CBS Denver, Secretary Griswold stated that the Mesa County Clerk and Recorder's office had told staff to stop video recording of its voting equipment before the May 25 voting machine update session which made the verification of chain of custody of the machines impossible. Furthermore, she additionally said that an unauthorized person was in attendance at the May 25 session and that passwords were accessed and posted online.
Secretary Griswold believes that the lawsuit is essential for the Secretary of State's Office can remove a sitting county clerk from working as the DEO. Reiner was made supervisor of the Mesa County Elections through Secretary Griswold's previous order, which also barred two employees from taking part in any and all election administration.
The suit aims at legally barring Peters from working as DEO due to her allowing breaches to election security protocol. The suit is highly relevant as the upcoming elections on November 2 are approaching quickly, outlining the roles Reiner and Williams can operate under.
"As Secretary of State, I will continue to provide the support and oversight needed to ensure the integrity of Colorado's elections," Secretary Griswold said.
For more information regarding Colorado Secretary of State Jena Griswold, click here.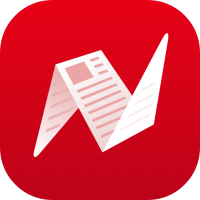 This is original content from NewsBreak's Creator Program. Join today to publish and share your own content.