Fluffy cockapoo having the time of his life at the park.
(Joe Caione/Unsplash)
By Steven Bonifazi
(DENVER, Colo.) With National Dog Day afoot, what better way to celebrate than adopting a four-legged friend and giving them a loving home and new life.
While many people think of animal shelters when considering adoption, animal rescues are often the better choice as shelters are government funded and rescues are funded solely from donations, with the majority of staff being volunteers doing it all for the love of animals.
Therefore, the following is a list of three of the best animal rescues in Denver to adopt from on National Dog Day or any day:
While all of these five rescues listed help dogs get homes, Cayleb's Kindred Senior Dog Rescue is unique in the fact that they specialize in finding homes for older dogs.
The operation is small and run completely by volunteers and while it does not have a physical location to visit, it offers plenty of wonderful dogs looking for love.
Founded by mother-daughter duo Sophiane Nacer and Rebecca Shattuck in June 2012 when they adopted Cayleb, an elderly German Shepard mix who was left at a local shelter. The two of them founded the rescue to help other dogs like Cayleb who are older and in need of help as many elderly dogs are often overlooked.
The rescue operates as a hospice, receiving elderly dogs from shelters that are either terminally ill or facing a condition that requires specialized care. They then match the dogs with a foster home which acts as a forever family while Cayleb's provides supplies, veterinary care and other support needed.
A non-profit foster based rescue in the Mile High City, My Fairy Dawg Mother Rescue Inc. has rescued 1,000 dogs over the last decade.
When the founder, Nikki Gwin had adopted a hound dog from a local rescue and discovered a group of six hound dogs abandoned in Kansas, she took matters into her own hands and drove to Kansas to pick up two of the hound dogs, later getting them placed in a home. After much pressure from the community, she started My Fairy Dawg Mother Rescue, getting it registered as a bonified non-profit.
What makes My Fairy Dawg Mother Rescue unique is that it specializes in hound dogs mainly as they are one of the top three breeds that are euthanized nationwide next to pitbulls and chihuahuas. Nevertheless, they do not discriminate and accept all types of breeds from Yorkshire terriers to mastiffs.
The rescue offers four ways to help their dogs, including adoption, fostering, learning about dog safety, training and health, and donating as it is a 501 c2 non-profit.
Founded in 2011 by Roni Taylor with the intention of saving as many at risk animals lives as possible, L.O.L.A.'s Rescue is a volunteer non-profit organization that not only provides its services to Colorado but surrounding states as well.
Although L.O.L.A.'s technically operates out of Littleton, it concentrates on animals from high kill shelters and at-risk animals facing abuse, neglect or abandonment situations. All of their animals are fully vetted and rehabilitated so that they can find loving homes.
Since opening, L.O.L.A.'s has found homes for over 5,000 animals, with roughly 600 each year being dogs. Furthermore, the rescue has also reduced the number of homeless animals being euthanized, provided education on the essentialness of spaying and neutering and saving all breeds who need the help and care.
They offer many ways to help dogs, including donating, fostering and even volunteering with the rescue.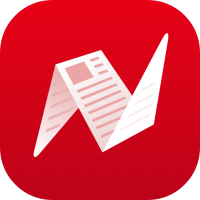 This is original content from NewsBreak's Creator Program. Join today to publish and share your own content.