By Steven Bonifazi
(DENVER, Colo.) Healthcare marketplace, Zocdoc and creator of the first-ever software-enabled network of therapists, Headway, have partnered together to improve access to in-network mental health care for patients in Denver and across the nation.
The purpose of the partnership is to provide patients the ability to find a mental healthcare professional that works best for them and that can provide tactical ways to fill the mental health gap in the Mile High City. According to Mental Health America's 2021 state of mental health report, 50% of adults in Denver are not getting the treatment they need.
Local practices, such as the Rocky Mountain Counseling Collective, which has been working with patients in Denver for nearly 9 years, have partnered with both Zocdoc and Headway to increase access for patients. 
Cory Reid-Vanas, a mental health professional for 15 years and practice owner of Rocky Mountain Counseling Collective told NewsBreak:
We can now accept insurance and some insurances that allow for new and existing clients to utilize their insurance to cover mental health support. Since partnering with them, we have seen an increase in phone calls with clients wanting to use insurance and we have gone to some existing clients and said they can now use their insurance rather than out of pocket."
Rocky Mountain Counseling Collective mainly works with individuals, couples and families that are navigating anxiety, depression, trauma and life stressors. The counseling collective has seen an increase in requests for mental health support year after year and is attempting to prioritizing mental health by acknowledging the need to tend to their mental health.
According to Reid-Vanas, the hardships and difficulties brought on by the COVID-19 pandemic are driving people to seek support and ask for help. Furthermore, the pandemic has allowed many therapists to move to online Telehealth platforms, despite the importance of in-person care.
Additionally, many factors are motivating people to seek out mental health support such as an effort to destigmatize mental health over the last five to ten years from famous athletes and celebrities such as award-winning actress Glenn Close and singer, songwriter and actress Lady Gaga.
Patients across Colorado can now utilize Zocdoc to effortlessly locate and book appointments with Headway mental health professionals. Patients can get on the phone with a few different therapists and interview them with questions like how they practice, how they would support them, how they would be a resource for them and articulate their needs and goals to that therapist.
While this new partnership between Zocdoc and Headway expands access for mental health patients, Reid-Vanas is emphasizing the therapeutic alliance between a therapist and the client, claiming that it is the most important factor in the success of therapy. 
"The importance of meeting with your therapists in person in the same physical space is unbeatable in terms of the rapport and the relationship component of this work," Reid-Vanas said. "You can have the highest trained, smartest therapist in the world but if they cannot connect with you on that relational level, it is not going to work."
For more information regarding mental health resources in Colorado, click here or call the Colorado Crisis Services at 1-844-493-TALK (8255) or text "TALK" to 38255.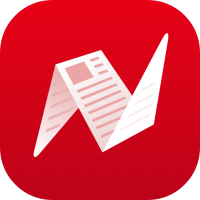 This is original content from NewsBreak's Creator Program. Join today to publish and share your own content.