(Tim Mossholder/Unsplash)
By Steven Bonifazi
(DENVER, Colo.) With an ever-growing, nonstop litany of places to eat in the Mile High City, it can be difficult choosing where to spend money on food.
The following is a list of five of the best new restaurants recently opened in Denver:
Situated between Denver's Rino Art District and BallPark, La Diabla offers Denverites authentic pozole from Mexico City.
As Denver's first eatery devoted to pozole, Chef Jose Avila created the restaurant to celebrate caldos and Mexican culture through historic dishes and drinks.
Additionally serving agaves, beer and cocktails, the restaurant offers a wide variety of menu items, ranging from pozole served with lettuce, cabbage, radish, onions and limes for $17.00 to panela Asada for $10.00 or tostada de ceviche Entradas for $10.00 as well.
The hours of operation vary, being open on Sundays from 10:00 a.m. to 9:00 p.m., on Monday from 3:00 p.m. to 9:00 p.m., Tuesday and Wednesday from 11:00 a.m. to 9:00 p.m., on Thursday from 11:00 a.m. to 11:00 p.m. and on Friday and Saturday from 10:00 a.m. to 12:00 a.m.
Happy hour runs Monday through Friday and Sunday from 3:00 p.m. to 6:00 p.m., with cocktails such as "Tommy's Margarita" with La Jarna tequila, citrus and agave for $5 or $3 chorizos, pollo en carnitas or chile de agua tacos.
So newly opened that GPS applications don't even pull it up, BuBu at Granite Tower's Chef Troy Guard brings his global experience and concept of build-your-own bowls.
Bubu offers protein selections laid on top of a bed of white or brown rice and accompanied by fresh local greens or rice noodles with your choice of local and seasonal vegetables. Customers can pick a base from brown rice, white rice, chilled rice noodles or Bubu salad mix, proteins such as sushi-grade tuna or tiger shrimp to name a few, and dressings ranging from carrot mustard and chia seed lime to soy onion and Thai.
Offering catering, dine-in and delivery, the restaurant's menu offers a wide variety of bowls from the "OG Colorado" with roasted carrots, quinoa, green chili, avocado, pumpkin seeds and house dressing for $8.50 or the "Aloha Poke" with Bubu arare, french beans, hearts of palm, soybeans, wakame seaweed, kimchi and soy onion dressing for $8.50.
Open Monday through Friday from 11:00 a.m. to 4:00 p.m. and closed Saturday and Sunday, the menu also offers snacks including soy-marinated cucumbers, homemade cookies with gluten-free chocolate chunks, chia seeds and flax seeds or a summer roll with salmon, tuna, cucumbers and kelp noodles.
Offering Southern-style smoked BBQ plates for lunch and dinner, Mississippi Boy Catfish & Ribs is your one-stop shop for scrumptious southern soul food.
From BBQ smoked beef ribs and two 6 to 7-ounce fillets of catfish for $10.00 to 12 jumbo shrimp for $12.00 and smoked turkey legs for $9.00, the menu engulfs itself in southern delicacies. Sides range from fried okra and creamy mac and cheese pricing at $2.00 to collard greens and the customer favorite, the Mississippi sweet candied yams.
Open Sunday from 1:00 p.m. to 8:00 p.m., closed on Tuesdays, open Monday, Wednesday, Thursday and Friday from 4:00 p.m. to 9:00 p.m. and Saturday from 3:00 p.m. to 9:00 p.m., the restaurant is currently encouraging patrons to write a review of their favorite dish to be entered into a drawing to win $500 on August 1.
If authentic Indian food and a touch of spice are what you need in your life, then look no further than Himalayan Spice.
The newly-opened restaurant fuses Indian spices and the right mixture of ingredients with no MSG. The dishes offer home-style cooking in simple meals with locally sourced produce.
The menu has several signature dishes like the chicken tikka marsala with roasted chicken cooked in a mildly spiced medium-thick onion tomato creamy sauce for $15.99 or the shrimp curry, featuring meat cooked in traditional medium thick curry sauce for $17.99. The menu additionally offers vegetarian, non-vegetarian and vegan options, with the majority of the dishes altered to the spice level of your choosing.
The restaurant is open for business from Monday through Thursday from 11:00 a.m. to 9:30 p.m., Friday and Saturday from 11:00 a.m. to 10:00 p.m. and from 11:00 a.m. to 9:00 p.m. on Sunday.
Located inside the Mile High City's Central Market, Lunchboxx is a quick and easy-going concept that offers fresh food from sharable snacks to full "boxxes" of protein.
The restaurant's modern take on world cuisine comes from Chef Zach Spott and his passion for nostalgic eats. The concept behind the restaurant is centered around boxes like bento boxes, Mediterranean grills and Vietnamese lettuce wraps, according to What Now Denver.
Hours of operation are Sunday through Thursday from 8:00 a.m. to 8:00 p.m. and from Friday through Saturday from 8:00 a.m. to 8:00 p.m.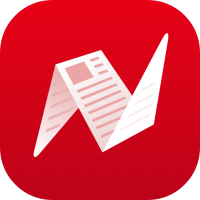 This is original content from NewsBreak's Creator Program. Join today to publish and share your own content.