(Emerson Vieira/Unsplash)
By Steven Bonifazi
(DENVER, Colo.) Whether it's a rack of pork ribs roasting or broiling on a rack or a rotisserie chicken cooking on a revolving spit, suffice to safe to say that BBQ can satisfy many.
Here are four BBQ restaurants in the Mile High City that are delectable delicacies:
Open Sunday through Thursday from 11:00 a.m. to 8:00 p.m. and from 11:00 a.m. to 9:00 p.m. on Friday and Saturdays, Smokin Yard's BBQ is your one-stop shop for slowly smoked succulent sustenance.
The barbecue restaurant was started 13 years ago in Idaho Springs and prides itself in its "high elevation BBQ", a culmination of borrowed style from various regions. Located in Denver's Santa Fe Art District, their menu features everything from half or full racks of baby back ribs for $21.99 or $35.99 and St. Louis style ribs for $18.99 or $29.99 to smoked sandwiches including the Carolina pulled pork and sliced beef pr chopped beef brisket, all for $10.99.
Additionally, the menu offers a variety of BBQ favorites including Catfish po'boy for $10.99 and sides such as Southern Style green beans, country style mac and cheese, creamed corn, fried okra and much more all for $2.00 each or $3.00 for two sides.
Despite being closed Monday through Wednesday, the demand for Owlbear Barbecue's full-flavored food is through the roof.
Open Thursday through Sunday from 11:00 a.m. to 7:00 p.m. or until sold out, small BBQ restaurant Owlbear Barbecue offers sustainable and humane meat cooked with oak wood.
The menu features affordable bites from a chopped brisket sandwich with all sorts of favorite fixings like coleslaw for $6.66 and a half-pound of ribs and small mac and cheese special for $12.50 to the Owlbear cheesesteak, featuring smoked and confit brisket, smoked peppers and onions and green chili wasabi queso.
The restaurant is currently only open for takeout due to a large amount of to-go items that were gathered throughout the COVID-19 pandemic. While online ordering is temporarily down, their doors are still open as they encourage customers to come inside and place orders in person.
Offering order pickup and delivery through delivery service apps as DoorDash and Uber Eats, Smok initially opened in August of 2018.
The head chef at Smok, William Espiricueta, brings his passion for wood-fired and smoked foods to Smok.
Featuring everything from house-smoked meats by the pound such as smoked pork belly for $18.00, briskets and burnt ends for $24.00 to share plates of brisket queso Blanco and chips for $10.00. The menu also offers creative sides like cheddar, jalapenño cornbread served with honey butter and creamed corn with smoked chile, queso fresco and lime, all for $5.00.
The restaurant does not accept any reservations as it prides itself in being a first-come, first-serve counter service establishment. It's open Sunday through Tuesday from 11:00 a.m. to 8:00 p.m. and from Wednesday through Saturday from 11:00 a.m. to 9:00 p.m.
If authentic wood-fired Texas-style BBQ is what you seek, then look no further than AJ's Pit Bar-B-Q.
Opened in 2010 in Chicago by husband and wife duo Jared and Amanda Leonard, AJ's Pit Bar-B-Q was launched off love for hospitality and American BBQ. Today, the pair has a total of 10 full-service restaurants in Illinois and Colorado.
Offering fresh-from-the-pit smoked food including beef ribs for $28.00, wagyu pastrami priced at $16.00, smoked turkey for $10.00, and sides such as mac 'n' cheese, custard-filled cornbread, ham-hock braised collards and more all priced at $5.00. The restaurant sells pit-smoked and old-fashioned meat by the pound and is open Tuesday through Sunday from 11:00 a.m. to 8:00 p.m.
Regardless of the savory cuisine, AJ's also offers BBQ 101 and 5-course Pit-to-Plate classes to share how they make their food so that patrons and BBQ lovers can recreate the same meals at home. They also offer 12 local craft beer taps, whiskey, bourbon and tequila for all your adult beverage needs.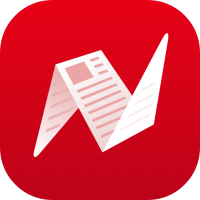 This is original content from NewsBreak's Creator Program. Join today to publish and share your own content.