By Steven Bonifazi
(FORT COLLINS, Colo.) At the Larimer County Farmer's Market, food insecurity program Market Days! for Older Adults is working to provide fresh fruits, vegetables and other fresh produce to older adults, ages 60 and up in Larimer County who are low income.
Running every Saturday from May 22 through October 30 from 9:00 a.m. to 1:00 p.m. at the Larimer County Courthouse Parking lot, the 2021 Larimer County Farmer's Market is open to all.
The Market was started in 1975 and has always been a program of Colorado State University (CSU) Extension, the outreach arm of the university and works to serve Coloradans through educational information and programs that safeguard health, increase livelihood and enhance well-being.
On Saturday, lines formed as early as 8:30 a.m. at stands like artisan bakery Just a Pinch, selling breakfast kolaches and focaccia bread to Audacious Truffles of Wellington, CO, serving truffles with peaches and mint cream, raspberry brownie and more.
Hidden off to the west side of the Market was one booth that was not selling anything, but was looking to give back to older adults in the community.
Sponsored by local organizations and businesses including United Healthcare, CSU Human Development and Family Studies, Larimer County, Associates in Family Medicine and Lucky's Market, the Market Days! for Older Adults program started in 2019, intending to increase access to fresh, local produce and reduce social isolation among low-income adults ages 60 and older.
In Larimer County, it is estimated that more than 8,000 older adults are considered food insecure. Furthermore, 18% of residents ages 55 through 64 in Colorado and 13% of those aged 65 and older face food insecurity.
Allison O'Connor, Horticulture Agent for CSU Extension in Larimer County told NewsBreak:
We found that through various avenues and discussion, there is a segment of the low-income older adult population that does not have access to the same resources that a family does with children, or their income level was a little too high to qualify for food Assitance programs like SNAP."
According to O'Connor, Colorado currently does not have a senior nutrition program which has resulted in older adults falling through the cracks. Seniors O'Connor works with have had to make sacrifices, having enough funds for rent or mortgage but none for fresh produce.
The Market Days! for Older Adults is free for participants as it works of scholarships and grants and is currently seeking donations for the program to help continue providing fresh produce for the remainder of the year and beginning of next year. While $15 can buy a bag, $2 can help pay for produce to be put into a bag.
Launched earlier this year, Market Days! comes as a collaboration between two CSU Extension programs: the Larimer County Farmer's Market and Senior Acess Points. Community partners of Market Days! include St. Luke's Medical Clinic, Grand Family Coalition, Office on Aging and Meals on Wheels. Each partner works to identify individuals in need of fresh produce.
Produce from fresh locally farmed basil and carrots to kale and butterhead lettuce are picked from the market vendors the day of the Farmer's Market giving directly back to the community and local economy, becoming somewhat of a self-sufficient economy in itself.
Every bag is worth $15 of produce and comes with an informational sheet, informing participants what is in the bag, the health benefits of the vegetables inside the bag and how to clean and store each vegetable. The vegetables that go into the bags change every week as they correlate with the Colorado season.
This Saturday's bags contained everything from freshly pulled carrots with dirt still on them to supple cherry tomatoes, beets (chioglo, golden), fingerling potatoes, kale, basil and salad mix.
One community partner, Tricia Lipinski, a nurse practitioner for St. Luke's Medical Clinic discovered Market Days! for Older Adults accidentally whilst at the Larimer County Farmer's Market with her daughter and volunteer, Alicia Lincoln a few weeks ago and has been participating in the program ever since.
St. Luke's Medical Clinic opened in 2006 with the mission of providing hope for people by paying for medications, later becoming a non-profit in 2010.
"65% of our patients are over 60 and we discovered food is a major issue. We had a patient coming in that was losing weight and when we asked what she was eating, she said cat food," said Lipinski. "The woman on the cat food had heart medication so it was either groceries or medicine."
St. Luke's now receives 17 bags from Market Days! for Older Adults, which are picked up by Lipinski, Lincoln and their receptionist Kylie VonEiff who delivers them to older adults in need throughout Larimer County.
One participant of the program, Geri Torok, has been faced with many obstacles in her life over the past few years that she is struggling to overcome. Working as hard as she could growing up, Torok put herself through college and later became a 5th and 6th-grade teacher in Redding, PA.
From having six screws put into her left arm after a severe accident and two knee operations to being forced to purchase a new vehicle and face eviction threats from her mobile home landowner, buying fresh produce was the least of her concerns.
The Colorado Mobile Home Park Act, statute Sec. 38-12-204(2) states that rent cannot be increased without a 60 day written notice to the homeowner. However, the landowner of the property Torok lives at notified her of a dramatic rent increase starting on July 1 only 39 days prior. When Torok turned to Colorado Legal Services in Fort Collins for help, she received an eviction notice.
"The eviction notice said they can force me to move my trailer out of where it is. They say I'm guilty of retaliation," said Torok with an irony-filled chuckle. "I started looking for where to make a cut in finances to pay my rent."
Soon after, Torok started to look for as many programs as she could find where she could get free food as some expenses such as her electric bill and car insurance and monthly payment could not be cut. Fortunately for her, she discovered Market Days! for Older Adults a few weeks ago from the Larimer County Office On Aging and has been reaping the benefits ever since.
Living alone, Torok enjoys cooking more than anything these days. When she picks up her free bag of produce from Market Days! for Older Adults, she goes through the bag and thinks about what she can make of it.
Torok plans to become an advocate for affordable senior housing and hopes that the program will be continued even after the Farmer's Market ends in October.
I am so thankful for programs like this," said Torok. "This is one place I know I can come every other week and get some healthy food."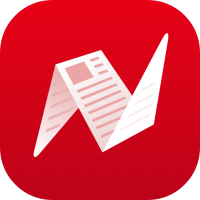 This is original content from NewsBreak's Creator Program. Join today to publish and share your own content.