Denver Broncos President and CEO Joe Ellis.
(Matthew Stockman/Getty Images)
By Steven Bonifazi
(DENVER, Colo.) President and CEO of the Denver Broncos Football Club, Joe Ellis and the Denver Broncos will be honored with the Community Enrichment Award Sept. 1 at Empower Field at Mile High for outstanding contributions to the community.
The award will be given by Governor Jared Polis at the Mizel Institute annual event. Previous winners of the award include prominent figures including Senator John Hickenlooper, Mayor Michael B. Hancock, Governor William and First Lady Frances Owens, Governor Roy Romer, Chancellor Daniel Ritchie, Richard L. Monfort, John Elway, Pat Bowlen and Peter H. Coors to name a few, according to a press release from Gov. Polis' office.
Joe Ellis' leadership of the Denver Broncos and his passion for causes that promote health and wellness, youth development and civic engagement for Coloradoans make him genuinely deserving of the Mizel Institute Community Enrichment Award," said Gov. Polis.
Under Ellis' leadership, the Broncos have built up their reputation as a successful, civilly minded and fan-friendly franchise, earning significant local and national recognition for their emphasis on community involvement and social responsibility.
Ellis and the Broncos took a leadership role in response to the COVID-19 pandemic weeks after the 2020 statewide stay-at-home orders were put in place by providing roughly $1 million in direct financial aid to those affected by the pandemic. The Broncos provided support to frontline workers, first responders, medical professionals, restaurant employees and many others impacted by the COVID-19 pandemic.
Funds raised from the Mizel Institute annual event will go towards supporting the work of the Mizel Institute's two centers, the Mizel Museum and the Counterterrorism Education Learning Lab (CELL) to aid in empowering individuals to be civically engaged in promoting social justice as well as enhancing public safety.
"We are privileged to honor a leader and an organization that have indelibly shaped our community," said Larry A. Mizel, founder of the Mizel Institute. "Joe Ellis and the Denver Broncos demonstrate, time and again, that their family and team extend to the city and state. This past year, we have seen the most challenging of times, and Joe and the Broncos have helped lead the way in healing and unifying our community."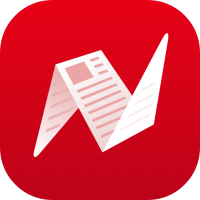 This is original content from NewsBreak's Creator Program. Join today to publish and share your own content.