(Sharon McCutcheon/Unsplash)
By Steven Bonifazi
(DENVER, Colo.) Governor Jared Polis declared Thursday as Child Tax Credit Day in Colorado, as roughly 630,000 families that makeup about 88% of children in Colorado will start to receive monthly Child Tax Credit (CTC) payments as part of a new federal law, according to a press release from Gov. Polis' office.
Eligible Colorado families that have children will receive their initial monthly payment today as part of the recently expanded federal Child Tax Credit.
"The federal Child Tax Credit and the state CTC will play a critical role in powering Colorado's comeback and ensuring that hardworking families and individuals have more money in their pockets to support their children, help grow our economy and thrive," said Gov. Polis.
Eligible families will automatically receive payments up to $3,600 for each child each year. The payments will be distributed each month, with families receiving up to $250 per month for children aged six to 17 and up to $300 for every child below the age of six.
The payments will continue each month through December. Families or individuals have the opportunity to claim one-half of their Child Tax Credit when filing taxes at the beginning of next year. Colorado additionally funded a new State Child Credit recently that will work to provide support to Colorado families that have young children.
With the state child tax credit, nearly 155,000 families within Colorado are expected to be able to claim a refundable state Child Tax Credit of up to $1,080 for children ages six or younger depending on income level.
President Joe Biden signed a one-year expansion of the CTC in the American Rescue Plan Act in March this year. This was championed by Senator Michael Bennet in Congress and will work to aid Colorado families through taking 57,000 children out of poverty and additionally benefiting over 1 million children statewide.
"For some, this help means summer camp, better food, enriching after-school activities, or help with rent, This is major tax relief—$3,000 to $3,600 per child—for the vast majority of families," Gov. Polis said. "We want as many Colorado families as possible to have the chance to receive this tax relief."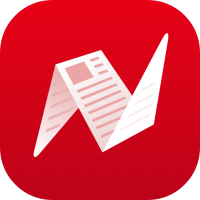 This is original content from NewsBreak's Creator Program. Join today to publish and share your own content.