(Scott Rodgerson/Unsplash)
By Steven Bonifazi
(SHERIDAN, Colo.) Not-for-profit service organization AAA Colorado has partnered with Colorado Auto Theft Prevention Authority (CATPA) to launch a program that aims to give Coloradans protection from catalytic converter theft.
The partnership and program come as car theft and related criminal offenses are currently rising in Colorado.
Since it is extremely difficult to get data on catalytic converters due to the fact that most agencies report it as theft of a motor vehicle rather than larceny, CATPA asked the Colorado Information Sharing Consortium to pull all law enforcement reports that mention catalytic converter and found that in 2019, there were 151 counts of stolen catalytic converters, followed by 930 in 2020 and 2,485 this year as of June 18.
"To the thieves, those things are good as gold, they are making bank on those converters," said Program Director of CATPA, Robert Force.
The program involves the etching of serial numbers on catalytic converters that will allow recyclers, law enforcement and agencies such as CATPA to ensure that the part has not been stolen as well as investigate who stole it if stolen since the majority of catalytic converters are not labeled.
The serial numbers are etched onto a catalytic converter through a free unique sticker manufactured in the United Kingdom and available at AAA Colorado locations.
"Once the sticker gets put on and the converter heats up, it creates an etching into the metal. The label number on the sticker is then linked to the car so if the converter is stolen, we can identify it as a stolen article and track it back to the car it was stolen from," said Force. "With these labels, law enforcement can identify that it's stolen and then investigate who stole it."
When the sticker/label is put onto the catalytic converter, there is another sticker put on a window to warn thieves. Simply put, the stickers are aimed at preventing and helping investigations to track stolen vehicle parts.
Additionally, the labels can be used on other vehicles, including bicycles, mopeds, trailers and more.
"Our focus is to get this out as many as we can into colorado to help Coloradans protect their property," Force said.
For more information regarding how to receive the free, non-removable sticker, click here.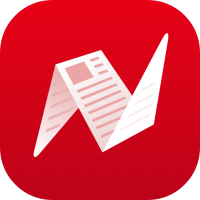 This is original content from NewsBreak's Creator Program. Join today to publish and share your own content.