Taken on the day the calwood fire started from the peak to peak highway.
(Malachi Brooks/Unsplash)
By Steven Bonifazi
(PIKES PEAK, Colo.) Colorado Governor Jared Polis connected with President Joe Biden, Vice President Kamala Harris, administration officials and western governors Wednesday to discuss wildfire prevention, response and climate change.
The Centennial State experienced the three largest wildfires in its history last year amid the COVID-19 pandemic, which has resulted in the Polis administration ramping up and preparing the state's wildfire prevention and response efforts.
Gov. Polis signed SB21-258 in an effort to invest $25 million in wildfire risk mitigation. Included in the bill was a joint program/effort with the U.S. Forest Service to identify, prioritize and provide funding to key mitigation projects and expand the state's inmate workforce development program to mitigation work as well as wildfire fighting, according to a press release from Gov. Polis's office.
President Biden and his administration understand what our communities face and the immense magnitude of these challenges with hotter, drier and longer wildfire seasons in a climate-changed West," said Gov. Polis. "I was proud to share from the top of Pikes Peak at the new Pikes Peak Summit Visitors Center how Colorado has made strides on wildfire prevention and response."
Gov. Polis and the Colorado Division of Fire Prevention and Control (DFPC) announced the 2021 Wildfire Preparedness Plan in April, signing SB21-113 in March, which enables the purchase of a new fire hawk helicopter that responds to and puts out fires before they get out of control. Additionally, the bill funds the Colorado Firefighting Air Corps Fund and aids wildfire-impacted communities in rebuilding.
Another bill was signed by Gov. Polis to fund forest restoration, wildfire risk mitigation, wildfire preparedness and post-fire recovery and mitigation efforts. Another bill signed by Gov. This comes after Gov. Polis signed a separate bill into law that will help boost an existing Colorado Water Conservation Board grant program that protects watersheds from the impact wildfires have on them.
In May of this year, Gov. Polis met with Secretary of Agriculture Tom Vilsack, Senator Michael Bennet and Congressman Joe Neguse to discuss the need to create long-term investments in restoring forests in order to protect them from devastating wildfires.
"We welcome our partnership with President Biden whose team is committed to being strong partners with the states to effectively fight wildfires and do the work necessary to avoid and lessen the likelihood of future catastrophes," said Gov. Polis. "I thank leaders like Congressman Neguse, Senator Bennet and members of our legislature for their partnership on this challenging issue."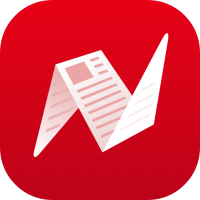 This is original content from NewsBreak's Creator Program. Join today to publish and share your own content.