COVID Vaccine Clinic Parking
(Joshua Hoehne/Unsplash)
By Steven Bonifazi
(DENVER, Colo.) The Centennial State is on track for getting 70% of its population above the age of 18 to receive at least one dose of the COVID-19 vaccine, achieving President Joe Biden's goal of having 70% of the nation's adult population vaccinated by July 4th.
As of Wednesday, 69.64% of Coloradans ages 18 and older have received at least one dose of the COVID-19 vaccine, according to a press release from Gov. Polis's office.
"Colorado is on track to vaccinate 70% of eligible adults by July 4th and that is a testament to the spirit and resilience of Coloradans," said Gov. Polis. "People across our state wore masks, socially distanced, and are now doing their part by getting vaccinated and starting to enjoy their summer of freedom."
Colorado's neighbor to the south, New Mexico, currently has a bit higher vaccination rate of its eligible population. Gov. Polis announced in June that 12 Colorado counties have already exceeded the 70% vaccination rate in addition to more counties being on track to reach that number.
Since vaccination reports come through 72 hours after being distributed, it is possible that a portion of the vaccines completed on Independence Day will not be reported until Monday or Tuesday. A total of 454,622 Coloradans ages 70 and older have received the vaccine, with Colorado quickly administering the vaccine to said age group by March of this year.
As of Wednesday, 3,225,979 residents ages 18 and older have received at least one dose of the COVID-19 vaccine, with 2,938,972 Coloradans having been fully immunized. All residents ages 12 years or older are now eligible to receive a COVID-19 vaccination.
"We still need more Coloradans to get the free, quick, and easy vaccine to protect themselves and our economy," Gov. Polis said.
For more information regarding where to get vaccinated in Colorado, click here.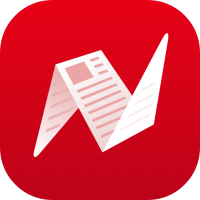 This is original content from NewsBreak's Creator Program. Join today to publish and share your own content.