(Dustin Bradford/Getty Images)
By Steven Bonifazi
(EAGLE COUNTY, Colo.) As a multitude of wildfires including the Sylvan Fire near Sylvan Lake State Park in Eagle County and the Muddy Slide Fire in Yampa currently burn statewide, firework shows for the fourth of July are beginning to get canceled.
Multiple towns, including Beaver Creek, Eagle, Gypsum, Vail and additional communities within Eagle County have decided Wednesday to cancel their Independence Day professional fireworks shows after fire restrictions in Eagle County currently sit at Stage 1. The county's fire restrictions will shift to Stage 2 Friday, which prohibits all personal use of Fireworks but allows for professional firework displays.
The Sylvan Fire has claimed 3,752 Acres as of Thursday at 9:34 a.m., as nearly 200 personnel work to contain the fire, according to an update from Dan Dallas, Incident Commander for the Rocky Mountain Type 1 Incident Management Team. Currently, the fire has zero containment.
As of Wednesday evening, the Muddy Slide Fire, burning in Routt County about six miles east of Yampa is growing in size, burning 4,000 acres, as reported by CBS Denver.
Currently, the use and purchase of fireworks in Colorado is illegal unless the fireworks are permissible, as reported in an issue brief from the Colorado Legislative Council Staff on the sale and use of fireworks within the state. According to state law, permissible fireworks are those that are non-explosive and do not launch into the air. Those permissible fireworks include fountains, ground spinners, illuminating torches, dipped sticks and sparklers, toy propellants, trick noisemakers and tube devices that do not contain over 50 milligrams of explosive composition.
This is not the first time Colorado has seen a number of Independence Day celebrations canceled due to fire concerns. In 2018, fire weather forced the cancellation of firework shows throughout the state. Nevertheless, Coloradans continued to show up and show out to celebrate the federal holiday.
Last year during the height of the COVID-19 pandemic, other fourth of July festivities throughout the state, such as the University of Colorado Boulder's annual Ralphie's Independence Day Blast fireworks show at Folsom Field was canceled due to the pandemic. This year, the show, unfortunately, has been canceled again, as the City of Boulder decided to cancel the show a few months ago in an attempt to limit the spread of COVID-19, as reported by CBS Denver.
"It takes months for partners to plan and coordinate, and we simply could not predict how the summer would play out in terms of the pandemic and public health guidance," said Boulder Communication Manager Julie Causa.
While some towns have canceled their firework festivities, many are still holding shows.
The following is a list of a few professional firework shows taking place next week throughout the state:
Colorado Rockies Fireworks - Coors Field, July 2 and July 3
Stars & Stripes - Riverdale Regional Park, July 3
San Luis Valley Taste Festival - Bandimere Speedway, July 3
4th of July Fireworks - Belleview Park, July 3
Colorado National Speedway Fireworks - Colorado National Speedway, July 3 and July 4
4th of July Celebration - Cheyenne Mountain Resort, July 4
Elitch Gardens Fireworks - Elitch Gardens, July 4
4th of July Festival - Florence High School
The Greeley Stampede - Island Grove Regional Park, July 4
July Fourth 3032 at The Ranch Events Complex - The Ranch Events Complex, July 4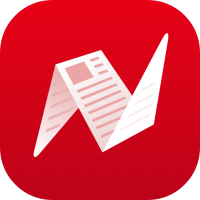 This is original content from NewsBreak's Creator Program. Join today to publish and share your own content.