(Sharon McCutcheon/Unsplash)
By Steven Bonifazi
(DENVER, Colo.) Governor Jared Polis announced Friday the third winner of the $1 million Colorado Comeback Cash Vaccine Drawing as well as the next round of Comeback Cash Scholarship winners.
The vaccinated Coloradan who won the third $1 million Colorado Comeback Cash Vaccine Drawing is Pete Vegas of Boulder. The five vaccinated winning students of the Comeback Cash Scholarship are Sabine Manske, age 17 of Littleton, Hannah Blackman, age 17 of Golden, Levi T of Boulder, Brady Roland, age 16 of Arvada and Zen Ottensen, age 17 of Parker, according to a press release from the Governor's office.
"Today, I had the pleasure of giving away $1.25 million dollars in prizes to Coloradans throughout our state just for getting vaccinated. There are so many good reasons to get vaccinated, whether it's to see family or to go to a baseball game, or to protect yourself and those you love," said Governor Polis. "If you are not yet vaccinated, now's the time to get this lifesaving vaccine. Who knows, you can be our next $1 million or scholarship winner."
During the announcement Friday, Governor Polis also extended an executive order regarding direct payments sent to eligible individuals from the Colorado Department of Labor (CDLE) who return to full-time employment between May 16 and June 26. This is known as the Jumpstart Program.
Vaccinated Coloradans still have two additional chances to win $1 million as part of the Colorado Comeback Cash drawing. Those Coloradans who have received at least one dose of the COVID-19 vaccine who are aged 18 or older will be automatically registered and entered to win the drawing.
The winners will be announced Friday, with the final winner being announced on July 7. Coloradans are required to be vaccinated by June 30 in order to qualify to win the final drawing.
Coloradans ages 12 through 17 are eligible to win the Colorado Comeback Cash Scholarship drawing as five eligible young vaccinated residents will be randomly selected to win a scholarship of $50,000 each week for the next three weeks. The drawing for the winners will take place on Mondays, with the winners being announced later in the week.
The final drawing announcement will take place no later than July 9.
"Thank you to Governor Polis and the state of Colorado for this amazing gift and for your efforts to get people across our state vaccinated. I couldn't wait to get the vaccine, I literally got it the first day that I was eligible," said Vegas. "Getting the vaccine is not all about yourself, the decision is really about joining with the rest of your community to stop the spread of this awful virus. I encourage all of my fellow Coloradans who have not yet been vaccinated to make a plan to do so today."
For more information regarding the $1 million and scholarship drawings, click here.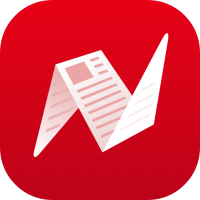 This is original content from NewsBreak's Creator Program. Join today to publish and share your own content.