By Steven Bonifazi
(SALIDA, Colo.) Nonprofit organization, Trout Unlimited, is joining forces with Colorado Parks and Wildlife to host the annual July 4th Kids Fishing Derby at Frantz Lake State Wildlife Area to provide a fun way to celebrate the federal holiday.
Colorado Parks and Wildlife (CPW) will be providing fishing instructions at the derby for anyone looking to improve their fishing abilities, additionally providing a limited number of fishing poles to children who do not own one, according to a press release from CPW. Frantz Lake, which sits adjacent to the Mount Shavano Fish Hatchery, has been stocked by CPW for the event.
The derby is free to children ages 13 and younger, with registration taking place at Frantz Lake on July 4 at 8:30 a.m. The derby will commence at 9:45 a.m. with fishing taking place for one hour.
Fishing contestants and their families will have access to snacks and sodas, however, children are encouraged to bring their own fishing gear, water and protective sunscreen. The winners of the derby will be announced at 11:15 a.m., with prizes being awarded for the first fish caught, longest fish caught and to the contestant who traveled the farthest distance to compete.
All contestants that take place in the derby will be given a derby souvenir.
CPW is waiving the required entrance pass to the wildlife area for all adults that are going with their fishing derby contestants. Adults will be exempt from the entrance pass for the entirety of the derby, being from 8:30 a.m. to 12:00 p.m.
Anyone who is over the age of 18 years old is required to have a current and valid hunting or fishing license or a State Wildlife Area Pass in order to enter a State Wildlife Area according to CPW regulations.
For more information regarding the annual July 4th Kids Fishing Derby, click here.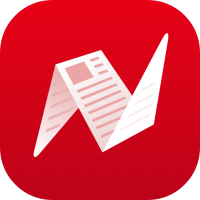 This is original content from NewsBreak's Creator Program. Join today to publish and share your own content.