SAINT LOUIS, MO – Are you looking for some delicious waffles while you are in St. Louis? Do not worry, because St. Louis offers several cafes that serve waffles with some additional topping on it. If you are craving those snacks for your tummies, here is some café recommendations that you may visit.
1. Broadwalk Waffles and Ice Cream
This café is located at 7376 Manchester Road, Maplewood, MO 63143. They order several waffles options, such as quarter, half, and whole sandwiches with scoops of ice cream, Wachos, Waffle Bowls, and Waffle Cones. You can pick your ice cream flavors for your waffles. They serve Caramel Apple, Caramel Collision, Chocolate, Cake Batter, and many more. If you want to see their whole menus and what ingredients that they use, kindly visit their website through this link.
2. Press Waffle
Press Waffle is located at 3730 Foundry Way, St. Louis, MO 63108. You may try their signature waffles that include The House, The Happy Camper, Chicken and Waffles, The Southern Belle, The Lumberjack, and The Elvis. They offer sweet waffles with ice cream or fruits and savory waffles with meat and eggs. Press Waffle serves for customizing menus for its customers, so do not hesitate to try your own waffles preference. Kindly check their website to see their menus and ingredients at this link.
3. Freddie G's Chicken and Waffle
You may visit this café at 1435 Salisbury Street, St. Louis, MO 63107. They serve Wings and Waffles, Golden Waffle, Half Waffle, Chicken and Waffle, and (B. Y. O.) Waffle as one of their menus. Along with their waffles, you may check their other menus, such as Steak and Eggs, Shrimp and Grits, The Freddie G Sandwich, and Tossed Wings. This café is suitable for all ages since they are available for kids' menu as well. If you are interested enough to visit this café, kindly check their website for further information.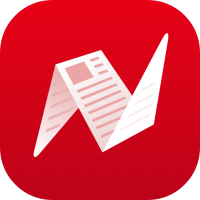 This is original content from NewsBreak's Creator Program. Join today to publish and share your own content.