ST. LOUIS, MO – Cakes are one of the most important parts of celebrating special days, such as birthdays, weddings, the anniversary of a relationship, or the inauguration of a business. Many pastry shops in St. Louis offer cake frosting with various interesting illustrations and decorations.
Before celebrating your happy day, it would be better if you have prepared a cake to enliven the moment. Here are three recommendations for custom cakes bakeries in this city that you can rely on, for that matter.
A cake made uniquely in the style of a typical French patisserie will add to the festivities of your happy moment. The combination of sweet, bitter, and creamy tastes with an elegant design is the best complement to a celebration that is present once a year. La Bonne Bouchee offers a variety of cake designs, from elegant looks with a mix of gold and brown tones to fresh displays of various fruity colours. To place an order, you can visit 12344 Olive Boulevard, Westgate Center, St. Louis or call (314) 576-6606.
2. Amy's Cake Shop & Boozy Bites
Amy Gamlin, the owner of this business, offers custom cake making services, including cake cups, cake pops, hot chocolate bombs, boozy bites, and many more. You can tell that Amy is very talented in cake decoration from the pictures of her work featured on the website. She makes various cake designs with unique themes. If you are interested, you can fill out a customs form via the website or come directly to 7961 Big Bend Boulevard, Webster Groves, Missouri. You can also make a call at (314) 954-3157.
3. Icing Café
Emily L., a baker and cake decorator in St. Louis, founded this shop in 2011. She offers cake decorating services for various occasions, such as weddings, birthdays, graduations, office parties, or simply to fulfil customers' personal satisfaction. The cakes that she decorates have a sweet, elegant, and soothing appearance with a choice of soft colours. You can come to 5688 Telegraph Road, St. Louis, MO 63129 or call (314) 846-1650 to place an order.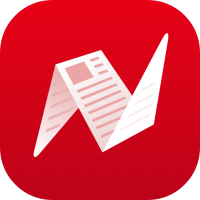 This is original content from NewsBreak's Creator Program. Join today to publish and share your own content.