ST. LOUIS, MO – Chocolate will always be a food that can relieve stress, whether served classically or with a unique mix of variations. Although this cocoa bean preparation was first popular among royalty, now everyone can use it as a sign of affection, an expression of gratitude, or a form of concern.
Chocolate lovers in St. Louis should be happy because this city offers several chocolatiers that serve sweet and melted dishes to enrich your culinary experience. Here are three recommended places that serve various bitter and sweet delicacies.
Sheila K., the business owner, opened this chocolate-making service after working as a catering provider for three years. She accepts orders in small quantities in each batch, making her homemade chocolate dishes always served with maximum precision and care. Get a wide selection of flavours made from premium ingredients, such as peanut butter with bacon, triple chocolate, and salted caramel and see if you will visit Oh Sheila! again for the second time. If you are interested in taking part in the tasting, you can contact her at (314) 681-8803.
As a chocolate lover, you can constantly adapt these various stress-relieving dishes to suit your style preferences; truffles for a sweet and romantic look, barks & bars for an elegant and authentic look, or confections to show your bright side. Kakao Chocolate will fulfil those things for you. Several featured sweets are also available for $4.00 each. Visit 7272 Manchester Road, Maplewood, Missouri or call (314) 645-4446 to place an order.
If you are looking for St. Louis chocolatiers serving peanut-free and non-sticky dishes, you can count on The Caramel House as your number one chocolate maker. This business is owned and grown by Janet S. since 2010 and has received various recognitions on TV, magazines, and newspapers. You can check out their website to learn about the available menus and place your order online. For a visit, please come to the address 9639 Olive Boulevard, St. Louis, Missouri or call (314) 707-5777.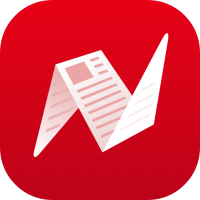 This is original content from NewsBreak's Creator Program. Join today to publish and share your own content.