ST. LOUIS, MO – Ears, nose, and throat are three crucial human body parts that we should always take good care of to avoid hearing impairment or other issues. Therefore, a regular check-up on these organs with quality doctors is needed.
For those who live in St. Louis, here are three recommended E.N.T. clinics that you can find in this city.
Dr. James D. Gould, a researcher of In-Office Balloon Sinus Dilation and the medical director of Synergy E.N.T. Specialists, founded the centre ten years ago. Some of the services he offers include treating sinus infections and nasal obstruction, allergy testing, sleep apnea, and snoring. If you are interested in getting your nose checked, you can call 314-473-5433 or visit them at 1588 South Lindbergh Boulevard, Suite 210, St. Louis, MO 63131.
Gateway E.N.T. offers several treatments related to hearing and audiology, sinus and breathing, voice and mouth, sleep disorders, head and neck, and others. Their team consists of physicians, audiologists, nurse practitioners, and speech pathologists. They provide care for diseases ranging from infants and teenagers to adults. If you need to have something checked, you can meet them at 9701 Landmark Parkway, St. Louis, MO 63127 or call 314-843-3828.
3. E.N.T. St. Louis - Dr. Paul E. Burk, D.O., F.O.C.O.O.
Dr. Burk, with twenty-five years of E.N.T. practice, was the first physician in St. Burk. Louis underwent Balloon Sinuplasty training and has performed the procedure more than four hundred times. He specializes in treating patients with sinus, ear problems, allergies, and throat. If you are interested in undergoing treatment with this award-winning doctor, you can call 314-576-7503 or visit 226 South Woods Mill Road, Suite 44, West St Luke's Hospital, Chesterfield, MO 63017.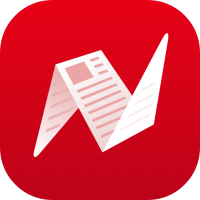 This is original content from NewsBreak's Creator Program. Join today to publish and share your own content.