SAINT LOUIS, MO – St. Louis has several cafes that serve some desserts. You may need a sugar rush to fill your tummies in the middle of your activities, and apple pies may be your choice. If you are looking for apple pies in St. Louis, you may visit these cafes for your sweet tooth.
1. Pie Oh My!
Pie Oh My! is located at 2719 Sutton Boulevard, Maplewood, MO 63143. They serve several pie flavors that you can choose during your visit to Pie Oh My! You may try their year-round flavors that include apple, apple crumble, apple green chili, caramel apple pecan, pear apple, and sour cream apple. They provide seasonal flavors as well. For the availability of seasonal fruits, you have to contact them first at 314-704-4416. Keep in mind that they only offer a slice of pie every day and you need to place your order first for full-sized pies. Visit their website for further information.
2. Clementine's Naughty and Nice Creamery
You may visit this café at 1637 South 18th Street, St. Louis, MO 63104. One of their signature dishes is Proper Cider Sorbet that contains apple pie cider, honey crisp apple, shrub, cinnamon, brown sugar, and alcohol. Along with the apple pie, you may order their ice cream menus. They open for business every day from 12 p.m. to 10 p.m. Should you have any inquiries, kindly check their website through this link.
3. Pint Size Bakery and Coffee
This café is located at 3133 Watson Road, St. Louis, MO 63139. They open from Tuesday to Friday from 7 a.m. to 2 p.m. and Saturday from 8 a.m. to 2 p.m. They serve several patisseries that may suit your preferences, such as Morning Glory muffins that include whole wheat, carrot, apple, and walnut. You can also try their Weekend Specials menus, that feature Hand Pies and Lil Tarts and Pies. They provide custom special orders for your special occasions. Kindly visit their website to get to know more about their menus and services at this link.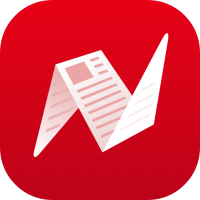 This is original content from NewsBreak's Creator Program. Join today to publish and share your own content.