SAINT LOUIS, MO – St. Louis is one of the most pet-friendly cities. You may bring your pets to stroll around your neighborhood, take your pets to the hotel with you for your business, or even give your pets a treat at the nearest pet café. If you are looking for pet cafes in St. Louis, here is the list.
1. Mauhaus
Mauhaus is located at 3101 Sutton Boulevard, Maplewood, MO 63143. Mauhaus is a cat café with coffee as your companion. You may play with every cat and get along with them. This café is suitable for you who cannot bring the cats to your home, but for those of you who want to adopt them, they are available for the services. During your time in this pet café, you can order their cupcakes, cookies, and coffee, so this is may be a convenient shop for you to enjoy your relaxing time. Kindly make a reservation first before your visit at their website.
2. The Wagamama
You may visit this café at 5838 Macklind Ave, St. Louis, MO 63109. They serve some treats for your puppies, such as Bud n Company, The Crude Carnivore Bone Broth, Peanut Butter, Treats Unleashed Cookies, and Pup Cup-Non Diary Whip Cream. Aside from the menus, some portion of their sales will proceed to the local rescues to protect and support the abandoned and homeless animals. During your visit to this pet café, you may also order food or drinks for yourself that feature tea, coffee, or some bites. For further information, you may check their website at this link.
3. The Cheshire Grin Cat Café
This pet café is located at 1926 Cherokee Street, St. Louis, MO 63118. The Cheshire Grin Cat Café is an interactive space where you can play along with the cats with a cup of coffee in your hand. They are available for cat adoption as well and you have to book your appointment first through their website. This shop is affiliated with The Green Paw Rescue to establish the cat shelter. While you are in this cat café, you can order coffee, tea, and pastries to enjoy your time with the cats. Should you have any inquiries, kindly check their website by clicking this link.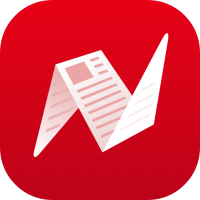 This is original content from NewsBreak's Creator Program. Join today to publish and share your own content.