SAINT LOUIS, MO – St. Louis has several cafes that serve desserts for its customers. You may find local shops that may suit your sweet tooth craving. If you are looking for desserts, specifically any kinds of candies, here is the list of recommended shops you can visit.
1. Sugar Shack
You can grab your candies at Sugar Shack. This shop serves Gourmet Cotton Candy for your special occasions. You may order your cotton candy with no minimum purchase and they serve any kinds of candies as well that you may buy directly at their shop. They provide some services for your party planner. They are ready for Tea Party, Fireman Fun, Candy Train, Pirate Party, Candy Carnival, and CandyLand. You may also order candy collections to complete your special events. For further information, kindly contact them by phone at 314-966-0065. You can visit their shop at 151 West Argonne, Kirkwood, MO 63122.
2. Lolli and Pops
They provide several candies options that you can order, including Chocolate Bars, Chewy Candy, Hard Candy, and Cookies and Snack. Aside from those menus, do not forget to try their Retro Candy, such as the 1930s and previous until 1990s candies collection. Do not forget to try their collection that you do not want to miss, which are Lolli and Pops Matcha Cacao Nib Chocolate Bar, Milk Chocolate Espresso Beans, Outside Coffee and Cream Pretzel Bites, and many more. Take a look at whole menus at their website by clicking this link. Lolli and Pops is located at 29 West County Center Suite 1055, Des Peres, MO 63131.
3. Boardwalk Waffles and Ice Cream
This shop is located at 7376 Manchester Road, Maplewood, MO 63143. They provide candy in a taste of ice creams, such as Candy Bar, Cotton Candy, and Butter Brickle. They are available for a gluten-free menu as well. You can enjoy the candy sweetness in different variants of food through a waffle or ice cream. Besides, they offer candy toppings for their ice cream menus. You can visit this shop every day at different business hours on the weekdays and weekends. Should you have any inquiries, you may visit their website at this link.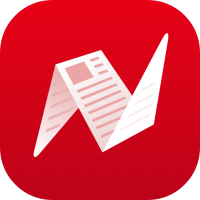 This is original content from NewsBreak's Creator Program. Join today to publish and share your own content.