SAINT LOUIS, MO – Are you looking for some milk teas? Worry no more, because if you are around University City, you may find these three milk tea shops that are worth the visit. Here is the list of recommendations for grabbing your milk tea in the nearest shops.
1. Cube Tea Studio
You may visit this milk tea shop at 8041 Olive Boulevard, St. Louis, MO 63130. They serve several milk tea menus that you have to try. You may order Purple Taro Milk Tea or Strawberry Milk Tea with boba for flavored milk tea, Cube Classic Milk Tea with boba, or Brown Sugar Milk Tea with boba for their traditional milk tea. They provide extra topping for your milk tea with some additional fees. Do not forget to try their popular slushy, such as Purple Taro Slushy, Thai Tea Slushy, and Match Slushy. For the whole menus, you may check their menus at this link.
2. Fun Café
They offer Signature Milk Tea as their signature drink, so you may order this drink once you come to the café. Aside from it, they offer Thai Tea, Hibiscus Milk Tea, Osmanthus Milk Tea, Jasmine Milk Tea, Mashed Taro Boba Milk Tea, and many more. They also serve another tea manus, such as Brown Sugar Ginger Tea as a fun special drink, fruit tea, and milk cap tea. You may visit this cafe at 6604 Delmar Boulevard Unit A, Floor 2, St. Louis, MO 63130. Should you have any inquiries, kindly visit their website through this link.
3. Kung Fu Tea
This café is located at 6600 Delmar Boulevard, University City, MO 63130. They serve several signature menus that you have to try, such as Kung Fu Milk Tea, Coconut Milk Tea, Winter Melon Milk Tea, Cocoa Cream Wow, Strawberry Slush, and many more. They offer another milk tea menu with some flavors that feature Rosehip Milk Tea, Coffee Milk Tea, Almond Milk Tea, and Oolong Milk Tea. If you are seeking anything other than milk tea, they are available for other tea variants in their menu. Visit their website to see the whole menus by clicking this link.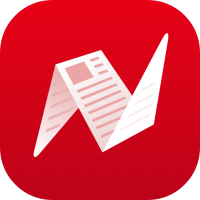 This is original content from NewsBreak's Creator Program. Join today to publish and share your own content.