SAINT CHARLES, MO – St. Charles has several restaurants that serve appetizers and main dishes. You may grab a hotdog to fill your appetite for your brunch or lunch. If you are craving hotdogs, try to visit these restaurants while you are in St. Charles.
1. Saucy Dogs-Burgers-Tenders
They serve beef hotdogs with regular seasoned fries. You may try their Classic Dog, Chili Dog, Missouri Dog, and any other beef hotdog menus that worth-to-try. Aside from hotdogs menus, they provide burgers, fries, sandwiches, chicken, and wraps. Do not forget to try their Mac and Cheese Dog and Flamin' Dog as one of their favorite hotdogs menus. If you want to see the whole menus, kindly visit their website by clicking this link. Saucy Dogs-Burgers-Tenders is located at 1456 Bass Pro Dr., St. Charles, MO 63301.
2. Big Richard's Hot Dogs
You may visit this restaurant at 1502 Elm Street, St. Charles, MO 63301. They offer several hotdogs menus, such as The Raw Richard, The Big Richard, The Little Richard, and The Big Richard Rainbow. Do not forget to try their The Guito that contains a Bulkley 100% Italian sausage with STL style, and parmesan cheese, or The Morning Wood with a sausage on a stick dipped in Alaskan sourdough. If you are interested enough to visit this restaurant, you may check the whole menus at this link or contact them by phone at 636-896-4195.
3. Five Guys
Five Guys is located at 1520 South Fifth Street #101, St. Charles, MO 63303. They serve Kosher Style hot dogs, cheese dogs, bacon dogs, and bacon cheese dogs. You may get free toppings for your hotdogs that feature mayo, veggies, mustard, jalapeño, bar-b-que sauce, and hot sauce. Aside from hotdogs menus, you may get fries with 100% peanut oil. They provide nutrition and allergen information with calories contain in each menu. Should you have any inquiries, kindly check their website by clicking the link.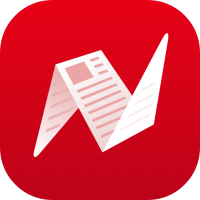 This is original content from NewsBreak's Creator Program. Join today to publish and share your own content.