KIRKWOOD, MO – After doing your daily activities, you may need a serotonin boost to charge your energy and it may be in your sip of coffee. You can grab your coffee in the nearest coffee shop while you are in Kirkwood. Here is the list of recommendations of coffee shops you may want to visit.
1. First Watch
First Watch is located at 491 South Kirkwood Road, Kirkwood, MO 63122. They serve exceptional ingredients to deliver foods and beverages for your breakfast, brunch, and lunch. They offer Project Sunrise Coffee, one of the most favorite beverages menus, where they pick the beans from local farmers and aim to support their families and communities. Besides, for your coffee companion, you may also order their favorite menus, that include The Traditional and Tri-Fecta. For further information regarding the ingredients, calories, and other menus, click this link to go directly to their website.
2. The Pioneer Bakery and Café
This café has a mission to provide a simple breakfast and lunch with fresh ingredients. You may order coffee menus, such as Single Cup of Coffee and Bottomless Cup of Coffee (dine-in only) with some syrups flavors, Latte and Frappe, Cappuccino, and many more. They serve other menus that may suit your coffee craving, you can try Biscuits and Gravy or Buttermilk Pancakes. The Pioneer Bakery and Café is located at 210 North Kirkwood Road, Kirkwood, MO 63122. Should you have any inquiries, kindly visit their website through this link.
3. Kaldi's Coffee
This café is highly recommended for those of you who want to find a convenient ambiance with your relative to grab some coffee. They offer several coffee menus that you do not want to miss, such as traditional coffee that include espresso, macchiato, Gibraltar, cappuccino, and sidecar, espresso bar, and batch brewed coffee. They provide hand-brewed coffee options as well. If you want to see their whole menus, kindly check their website by clicking this link.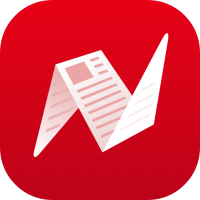 This is original content from NewsBreak's Creator Program. Join today to publish and share your own content.