SAINT LOUIS, MO – There are several desserts that you can taste while you are in St. Louis. If you are craving desserts for your sugar rush to boost energy, try to taste acai bowls. Here are the restaurants that serve acai bowls for your tummies.
1. Hello Juice and Smoothies
You may visit this café at 1000 South Newstead Ave, St. Louis, MO 63110. They serve O. G. Bowl that features acai, banana, strawberry, blueberry, and coconut milk with several toppings. You can also try their Big Foot bowl with additional toppings, such as pumpkin seeds, Hemp Heart, cranberries, almond butter, and vegan chocolate sauce. They offer other menus that may suit your preferences while you are having an acai bowl. If you are interested enough to try their acai bowls and want to try other delicacies, kindly visit their website to see the whole menus at this link.
2. Rush Bowls
Rush Bowls is located at 227 North Euclid Ave, St. Louis, MO 63108. They serve several bowls with various toppings and you may try their Beach as their signature acai bowls. Beach features acai, banana, mango, and guava juice with additional toppers. They offer other acai bowls as well, that is Summit with acai, strawberry, cherry, and milk choices. They provide the kids' menu as well, so you can invite your relatives to visit this café. Should you have any inquiries, you may go to their website by clicking this link.
3. Vitality Bowls
This café is located at 8029 Dale Ave, St. Louis, MO 63117. They serve various acai bowls that may suit your needs. You can try their Vitality Bowl to boost your energy, Tropical Bowl to freshen up your day, Graviola Bowl for your resilience, Warrior Bowl for your strength, Dragon Bowl for your stamina, and many more. They provide ingredients detail on their website for each menu and there are gluten-free acai bowls as well. Take a look at their menus for convenience reading and you may see their other menus that you can try at this link.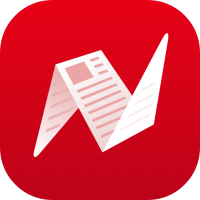 This is original content from NewsBreak's Creator Program. Join today to publish and share your own content.