SAINT CHARLES, MO – Salad is one of the appetizers that may suit your preferences, specifically for those who want to avoid carbs for a while. Do not worry, because St. Charles has several salad bars that may be your favorite places after. Here is the list of recommended salad bars in St. Charles.
1. Crazy Bowl and Wraps
This salad bar is located at 19001 1st Capitol Dr, St. Charles, MO 63301. Crazy Bowl and Wraps serves several salad options, such as Multigrain Quinoa Salad, Santa Fe Salad, and Kale and Quinoa Salad. You can also add grilled chicken, plant-based chicken or crispy chicken, tofu, salmon or steak, or gluten-free quinoa falafel for your preferences. They are also available for other menus besides salad menus. You can check their whole menus through this link.
2. Pickleman's Gourmet Café
You may visit this salad bar at 2041 Zumbehl Road Unit 18, St. Charles, MO 63303. They have plenty of salad menus with their calories on their menu. You may try Asiago Caesar Salad, Walnut Cran Salad, Southwest Salad, Avo-Cobb Salad, Café Chop Salad, and many more. You can add salad dressings to your plate, that include non-fat ranch, low-fat chipotle ranch, classic ranch, Italian vinaigrette, and several other options. You may click this link to go straight to their website.
3. Sauce on the Side
Sauce on the Side is located at 1405 Baele Street, St. Charles, MO 63303. Their menus are varied from appetizers to desserts. Meanwhile, for salad menus themselves, they serve some options that feature vegetables, fruits, and some of them contain nuts and dairy. You may check the details for each menu by clicking this link to their website and see the other menus.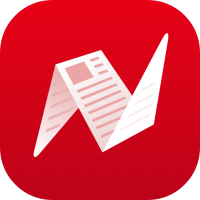 This is original content from NewsBreak's Creator Program. Join today to publish and share your own content.