SAINT LOUIS, MO – During this pandemic, several communities have plenty of programs for St. Louisans while they are at home. One of the activities that you should try to follow is Art Recess: Sound Sculptures by Pulitzer Arts Foundation.
Sound Sculptures is inspired by Terry Adkins, where he collected and used some materials that others might think detritus to create his artwork and emphasize his imaginations. To create sound sculptures, you can use some materials, such as keys, spoons, or any other everyday objects that you can find in your home. Adkins' artworks are mostly using scraps or trash for creating his sculptures.
Here is the guidance to make your own sound sculptures.
1. Explore your house or go to the nearest thrift stores to collect the materials as much as you can. Do not forget to prepare the equipment, such as scissors, tape, and string.
2. Decorate the materials based on your creativity. You may attach the materials with a string or belt. Afterward, shake it and see how it moves by blowing a fan or hanging on a doorknob.
3. Create the materials as much as you want, until you feel satisfied with the sounds.
If you still need some recommendations or references to create one of the sound sculptures, you may visit this link to go directly to see the Refab's works. Refab is one of the communities affiliated with a non-profit organization in St. Louis to promote the collective and re-use of things for the environment.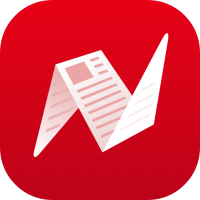 This is original content from NewsBreak's Creator Program. Join today to publish and share your own content.