SAINT LOUIS, MO – Fall is around the corner and you can join several events in St. Louis to spend your time throughout the season. If you are comfortable doing some indoor activities, you may secure yourself for joining St. Louis Beer Fest that is going to conduct in October. Kindly check this information for further detail.
St. Louis Beer Fest is going to conduct on Saturday, October 16 from 7 p.m. to 11 p.m. and taking place at St. Louis Science Center, 5050 Oakland Avenue, St. Louis, MO 63110. During the event, you will have a chance to taste 40 breweries, 120 beers, and access to go to the museum. Furthermore, you may also taste their spring seasonal beers to complete your experience.
The tickets cost $50-$65 for general tickets and VIP tickets. For those of you who purchase general tickets, the admission will be started at 8 p.m. Meanwhile, the VIP tickets holders will be from 7 p.m. and are included specialty beers poured at the event.
This event is only suitable for those who are at the ages of 21 and above. All participants need to show their valid ID upon entry. The organizer is highly encouraged to not bring your infants or babies.
Keep in mind that all participants must be fully vaccinated to attend this event. Participants that fail to provide proof of full vaccination will not allow to join and be refunded the tickets.
If you are interested enough to join the St. Louis Beer Fest, you may purchase the tickets through this link and the tickets are non-refundable.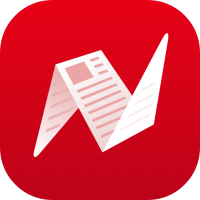 This is original content from NewsBreak's Creator Program. Join today to publish and share your own content.