EUREKA, MO - Hiking is a great and healthy way to engage yourself with nature. If you are looking to spend your leisure time, then try hiking near Eureka. There are several hills and state parks that you can climb. Here we have listed some of the closest hiking trails from Eureka.
The Chubb Trail is a multi-purpose trail for horseback riding, biking, and hiking. The trail starts at Lone Elk County Park, passes through Castlewood State Park, and ends at West Tyson County Park, south of the Meramec River. Located in North Highway Drive/Park Road, this trail is quite steep and hilly at each end, especially on the West Tyson side. In the center, the path passes through flat forested plains and some restored meadows.
Route 66 State Park is located at 97 North Outer Road, Suite 1. This Route 66 is perfect for light hiking in between busy schedules. The location of this park is close to metro St. Louis, thus becoming a quick getaway to nature for many local visitors. Besides the trail for hiking, the park, identified by more than 40 species of birds, is also suitable for a picnic spot.
You can also go to the trails in the Wildwood area, which is not too far from Eureka, such as;
Located at 225 Grand Avenue Wildwood, Al Foster Memorial Trail is an eight-foot-wide crushed stone trail. This trail's length is 4.5 miles, 2.5 miles to Sherman Beach and another 2 miles to Castlewood State Park and usually used by pedestrians and bicyclists.
Rockwoods Reservation is located at 2751 Glencoe Road, Wildwood, the west side of St. Louis County. Rockwood Reservation has a rich biodiversity of plants and animals. There are many hiking terrains and are similar to the Ozark hills. The Rockwoods are also famous for their cool, humid, north-facing ravines and lush riverbeds opposing the rocky and dry peaks of the nearby mountains.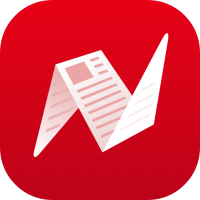 This is original content from NewsBreak's Creator Program. Join today to publish and share your own content.