SAINT LOUIS COUNTY, MO – St. Louis County offers several cafés that you may want to visit when you need some coffee or snacks. You can also enjoy the scenery of the neighborhood and relax for a while. If you need some café recommendations to visit, here is the list.
1. Sarah's on Central
Sarah's on Central is located at 127 South Central Avenue, Eureka, St. Louis County, MO 63025. They serve several menus, such as craft cocktails, cupcakes, predesigned cakes, dessert bars, and seasonal desserts. You can try their signature dishes, that include Chicken and Waffle and Avocado Toast along with their cinnamon rolls and some beverages that you do not want to miss. They are available for online orders through their website and if you need to look at the menus, kindly click this link or contact them at 636-938-4800.
2. La Fince Coffee Shop
This café is located at 137 South Central Ave Suite A, Eureka, St. Louis County, MO 63025. They are known for being the first authentic Colombian-style coffee and are open for business every day. La Fince Coffee Shop offers espresso bars, such as Tinto, a Mexican-style coffee made with sugar and cinnamon, traditional coffee, and La Finca's Frappe. You can order their signature accessories that you can see the whole collections and menus at their website by clicking this link. Should you have any inquiries, you can call them as well at 636-549-3478.
3. Lion's Choice
You may visit this café at 1737 West 5th Street, Eureka, St. Louis County, MO 63025. They have several menus that may suit breakfast and lunch, but they also offer some dessert. You may try their sweet treats, that include Frozen Custard Cones, Sundaes, Concretes, and Shakes. Besides, they serve appetizers and main dishes as well, such as Sweet Potato Waffle Fries and Baked Potato. Take a look at their menus at this link. They are available for delivery and pick-up orders through this same link as well.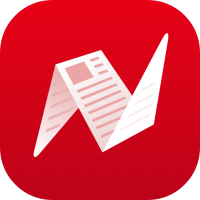 This is original content from NewsBreak's Creator Program. Join today to publish and share your own content.