St. Louis, MO – The Gateway Arch is the most iconic thing everyone knows about in St. Louis. It is a destination that is on top of every travel list and while visiting, here are things you can do near the Gateway Arch:
Picnic at the Gateway Arch National Park
https://www.archpark.org/visit/points-of-interest/arch-park-grounds
11 N 4th St, Saint Louis, MO 63102-1810
Formerly named as the Jefferson National Expansion Memorial, now the Gateway Arch National Park is one of the urban parks in downtown St. Louis. Walk around the refreshing scenery of the Arch surrounded by a forest and discover diverse plant lives including native species.
You can also enjoy five miles of pathways with a bike, have a picnic, and view the riverfront through the Riverview Pathways.
Tour the Old Cathedral
https://www.oldcathedralstl.org/
209 Walnut St, St. Louis, MO 63102-2499
One of the most historic buildings in St. Louis, the Old Cathedral dates back to 1764 when Pierre Laclede and Aguste Chouteau, St. Louis founders dedicated land for religious purposes to the people of St. Louis. The Old Cathedral is also known as the Basilica of Saint Louis King of France.
Take a tour of the church, admire the wonderful architecture, and see a phrase inscribed in Hebrew above the front entry door.
Walk around the Kiener Plaza
https://www.archpark.org/visit/points-of-interest/kiener-plaza
500 Chestnut St, St. Louis, MO 63101
Named after Harry Kiener, a USA Track and Field member competed in the 1904 Olympic, the Kiener Plaza features several of pathways and lawn. The plaza is often used for events, there is also a shade garden with café tables, chairs, and benches.
You spend time with your children at the fountain garden with a splash pad and play garden. Enjoy the view of the Old Courthouse with the Gateway Arch as the background. In the middle of the plaza, there is a statue to honor the former Olympian.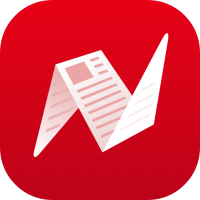 This is original content from NewsBreak's Creator Program. Join today to publish and share your own content.