Brentwood, MO – Are you looking for a family fun event that you can participate in? It is also good to spend time with your family and taking a break from work. Here is our list of events in Brentwood that you can enjoy with your family and friends.
This event is a monthly event held in the Brentwood Community Center where you can join with a group of friends to enjoy popular lunch from St. Louis eateries. This August Let's Eat event will be on Friday, August 27 from 11 a.m. to 1 p.m. featuring Honey Baked Ham catered lunch. The event will cost $12 per person and pre-registration is required.
Set for Saturday, September 11 from 10 a.m. to 12 p.m., the Family Geocaching Day is a program with the members of the St. Louis Geocachers Association. The program will feature classroom sessions and an opportunity to find geocaches in the park with experienced geocachers. The event will take place in Brentwood Community Center and cost $6 per person.
A family fin event in Brentwood Park on Saturday, September 18. The Brentwood Backyard Bash is a free event from 3 p.m. to 9.15 p.m. there will be live music, game time, face painting, live entertainment such as sword swallowing, as well as food and drinks.
The Brentwood Backyard Bash also includes the We Love Brentwood Parade and a firework show to end the vent.
"We Love Brentwood" Parade
See and participate in the parade in celebration of the City of Warmth on September 18, 2021. The parade route will start at 3 a.m. on West Swan Circle, South on High School Drive, West on Madge Avenue, South on Bremerton and finish at 4 p.m. in Brentwood Park.
Movie at the Firehouse
Spend a relaxing day with your children and watch Frozen 2 at the Brentwood Firehouse on Friday, October 8 from 7 p.m. – 9 p.m. You can bring chairs and blankets to sit on and gather with the family for a cozy movie night.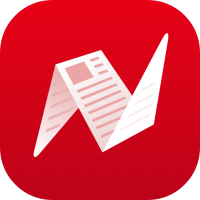 This is original content from NewsBreak's Creator Program. Join today to publish and share your own content.