SAINT LOUIS, MO – St. Louis has diverse communities with various cultural backgrounds. It may be different, but it connects St. Louisans to each other. Sometimes they tend to create a social change by conducting some programs through their non-profit organizations. This time, meet Link Market that is established by Jeremy Goss.
Link Market is one of the social organizations that aim to connect community organizations, food suppliers, and the residents. They are the first non-profit organization that is collaborated with St. Louis Housing Authority to ship a container into market or grocery stores in town. Also, they are the first non-profit to open a brick-and-mortar grocery store in a government-subsidized housing project.
Besides, Link Market has a mission to eliminate food deserts throughout St. Louis, where according to the U.S. Department of Agriculture (USDA), a food desert is pointing out for the low-income community that is located more than one mile from supermarkets in urban or suburban areas and over ten miles from grocery stores in rural areas. There are approximately 57% of St. Louis' total population that lives as a low-income community.
This organization sells fresh veggies, fruits, and basic food items from grocery stores that are located in several MetroLink stations and other high-use locations, which Goss wants to tackle the food deserts. He and his fellow team members also provide transportation access to shop for healthy goods.
For his new project, a brick-and-mortar grocery is going to be located on the border between Grand Center and the JeffVanderLou neighborhood in the St. Louis Housing Authority. They will sell fresh food from the local farmers and Billy Goat Chips, Freddie Lee's Ghetto Sauce, and Black Brew Teas as one of St. Louis' favorite delicacies. They will hire employees from the community there as well.
Furthermore, Link Market is not only limited to their mission above, but they also want to deliver groceries to the elderly and will be partnering with local schools for educational field trips and Affinia Healthcare to open grocery pop-ups store, namely Farmacy, for its patients.
Goss stated in the STL interview that, "I think if we get it right in St. Louis, then we can probably get it right in Illinois and in other places…" where it is parallel with the calls from representatives from Dallas, Texas, Dayton, Ohio, and Kansas City, Missouri.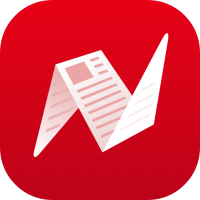 This is original content from NewsBreak's Creator Program. Join today to publish and share your own content.