ST. LOUIS, MO – St. Louis Zoo, a world-leading zoo in providing educational services of conservation to the community, opens registration for preschool programs for the 2021-22 academic year. Classes will run from September to May for children aged 3 to 5 years.
This program is different from preschool in general, where children will get an exceptional teacher who guides them to have a healthy relationship with the natural world. According to a study, students who spend time exploring the outside world have social, emotional, and cognitive well-being conditions that continue to improve over time.
Classrooms are not fully used for teaching and learning because 50% of all student activities will be conducted in a 90-acre zoo campus surrounded by beautiful gardens. Meanwhile, the indoor learning space is designed to resemble the natural world with biophilic principles and materials that can be recycled and renewed.
The learning activities are separated between classes containing children aged 3 to 4 years and 4 to 5 years. Children from the first class will meet every Tuesday and Thursday, while the others will meet every Monday, Wednesday, and Friday with the exact meeting time, starting at 9 a.m. until 12 p.m. Every six children will be under the guidance of experienced staff who have a bachelor's degree in early childhood, education, or science.
The fee of participating in this program varies, namely $400 per month for children aged 3 to 4 years enrolled in two-day courses and $600 per month for children aged 4 to 5 years enrolled in three-day courses. Each child is expected to be able to use the restroom starting September 1.
This program is open to 24 children in total, with 12 children divided into each class. If you are interested in registering your child, you need to prepare a registration fee of $25 and fill out the form via this link. For more information, please call (314) 646-4544.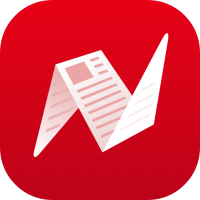 This is original content from NewsBreak's Creator Program. Join today to publish and share your own content.