St. Louis, MO – The Arts and Education Council is a nonprofit organization that provides funds to keep the art happening and experience for the people of St. Louis. Each year The Arts and Education Council will provide various grants and fund opportunities.
One of the fund opportunities is initiated for high school students in the Art Education Fund which accepts nominations for students on a rolling basis.
Wells Fargo Advisor supported the program and provides tuition scholarships as well as transportation subsidies for talented school students who are interested and passionate about art.
The aim of the Art Education Fund is to eliminate any financial barrier that prevents talented students who reside in underserved or low-income areas. The fund will support these students in furthering their creative and artistic training.
The fund will also offer arts education classes in visual arts, crafts, music, theater performance, and dance disciplines.
There are five school districts that were selected for the Art and Education Fund program. Students who attended those schools are eligible for the program.
• St. Louis Public Schools
• Normandy Collaborative
• Ferguson-Florissant School District
• Riverview Gardens School District
• Jennings School District
Submit the student's application here.
In addition, these schools were selected using statistics from Missouri's Department of Elementary and Secondary Education or DESE and low/moderate income earning less than 80% of the estimated median family income. This is to match the goals of Wells Fargo Advisors.
High school students who are eligible for free or reduced lunch that is reported from the school district are also identified.
However, the fund program required the school to have an existing arts program and Fine Arts Coordinator, which will make coordination between the Arts Education Council and the school easier.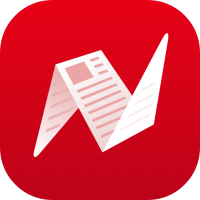 This is original content from NewsBreak's Creator Program. Join today to publish and share your own content.