St. Louis, MO – This fall, Jazz St. Louis, one of the Arts and Education Council grantees is returning for its 2021-2022 seasons featuring new artists' debut and concert highlights.
The Jazz St. Louis will start the 2021-2022 seasons with the newly appointed Creative Advisor Keyon Harrold. In his three-year term as a Creative Advisor, Harrold will work to develop the programming of Jazz St. Louis.
In an effort to do so, Harrold will curate performances that will present Jazz from a different and new point of view, that is influenced by collaborations with other artists such as hip-hop artists, dancers, poets, and even visual artists.
Harrold said, "I plan on bringing a myriad of different voices – unexpected voices – to speak to the consciousness of now and to educate about where we come from musically and culturally."
Harrold has vast experience in Jazz as he is a well-known jazz trumpeter, vocalist, songwriter, activist, educator, and producer. He graduated from the School of Jazz at The New School in New York City, where he performed gigs with major stars such as Snoop Dogg, JAY Z, Beyonce, and many more.
For its 2021-2022 seasons, Jazz St. Louis will present the first debut of Manhattan Transfer's Jazz St. Louis, which include a range of artists such as female-led group and local talents.
The 2021-2022 Concert Seasons is set for October 6, 2021; the tickets will go on sale starting on September 2021 at Jazz St. Louis's official website. The concert will open with a performance from the American Jazz fusion band, Yellowjackets.
Meanwhile, the concert will also highlight artists such as Poncho Sanchez & His Latin Jazz Band, Kenny Barron Trio, The Bad Plus, Connie Han, Nicole Henry, Kandace Springs, Melissa Aldana, Harold Lopez-Nussa, and many more to come.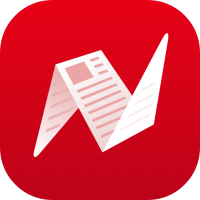 This is original content from NewsBreak's Creator Program. Join today to publish and share your own content.