SAINT LOUIS, MO – August is full of several events that St. Louisans can join, where it can be a way to release your stress and recharge the energy after your hectic week. If you are looking for an adventurous activity, you may join the Scavenger Hunt event this month.
The Scavenger Hunt event is going to take place at 1226 Olive Street, St. Louis, MO 63103. You can pick the date, time, and location that suits your availability. This event aims to enjoy the sight and scenery of the location that you choose for the adventure. Each adventure consists of several locations where you have to solve puzzles to receive the next instructions. Keep in mind that you have to bring your smartphone and high-speed internet connection during the event.
This event is suitable for all ages, where you can team up with your relatives to race with other teams. Scavenger Hunt is friendly for wheelchairs and strollers as well. If you are willing to join this event, you can purchase your ticket through this link that costs start from $19,99 per team.
The organizer suggests participants team up with four people for the best fit, but there is no minimum or maximum requirement for the number of members in one team.
Scavenger Hunt is a self-guided event, where you do not have to bring your ticket as the registration on the day of the event that you have chosen. All registration is done through their website at this link.
Should you have any inquiries, you may go to this link to read the frequently asked question.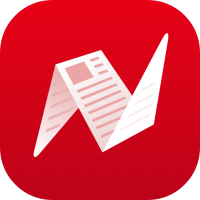 This is original content from NewsBreak's Creator Program. Join today to publish and share your own content.