ST. LOUIS, MO - If you have problems with less dense teeth, irregular bite patterns, jaw misalignment, or malocclusion, you may need to see an orthodontic specialist. An orthodontist is a dentist who is trained to diagnose, prevent, and treat dental and jaw irregularities. The following are three recommendations of the best orthodontists in their field around St. Louis:
1. Stefanie Dougherty, DMD, MSD
Dr. Stefanie Dougherty is the owner of Dougherty Orthodontics, and she is one of the best orthodontists in St. Louis. Dr. Dougherty graduated from Indiana University School of Dentistry and completed an orthodontic residency in 2009, major in Master of Science degree in Dentistry, and a certificate in Dentofacial Orthodontics and Orthopedics.
Dr. Dougherty's specialties include braces care, Invisalign, jaw problems, sports injuries, impacted teeth, improper jaw alignment, and many more. Dougherty Orthodontics also has emergency care.
Dougherty Orthodontics
Phone: 636-825-1000
Location: 2901 Dougherty Ferry Road, Suite 301, St Louis, MO 63122
Open Hours: Mon: 10am - 7pm, Tue: 9am - 4pm, Wed & Fri: 9am - 5pm and Thu: 7am - 2pm.
2. Maz Moshiri, DMD
Dr. Maz Moshiri specializes in accelerated orthodontics, Itero digital scanners, jaw surgery, self-ligating braces, traditional metal and ceramics, TMJ pain treatment, Invisalign, and general problems & craniofacial care. Dr. Maz holds Diplomate status on the American Board of Orthodontics and is a Fellow of the American College of Dentists, International College of Dentists, and Pierre Fauchard Academy.
Besides, he is a Clinical Assistant Professor in the orthodontic residency program at the Center for Advanced Dental Education at the University of Saint Louis and the featured lecturer and speaker for Align Technology. He is also a co-founder of the Aligner Intensive Fellowship.
Phone: 314-501-6705
Location: 777 South New Ballas Road, Suite 116E, St Louis, MO 63141
Open Hours: Mon&Thur 8am-5 pm, Tue 7am-3pm, Wed 10am-6pm, Fri 8am-3pm
3. Jonathan Shanker, DDS
Jonathan Shanker practices at Embrace Our World Orthodontics. He graduated from the University of Medicine and Dentistry of New Jersey with a Master of Science in 2003 by undertaking a 3-year residency program in orthodontics and dentofacial orthopedics. Dr. Jonathan earned his Doctor of Dental Surgery from the University of Missouri-Kansas City School of Dentistry and graduated with honors in 2000. Dr. Jonathan specializes in treating palatal expanders, orthodontic surgery, braces: metal, ceramic and Invisalign, Forsus, early and adolescent care, as well as for other orthodontic problems.
Embrace our World Orthodontics
Phone: 314-842-4105
Location: 12111 Tesson Ferry Professional Center, St Louis, MO 63128
Open Hours: Mon - Thu: 7:30am - 5pm, Fri - Sun: Closed.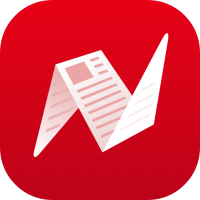 This is original content from NewsBreak's Creator Program. Join today to publish and share your own content.