ST. LOUIS, MO - Are you tired of eating at home or at the same restaurant every time you eat out? It's a good idea to try a new restaurant to add to your list of favorite restaurants in North County, Missouri. You have to try this, some new restaurant around North County.
Mezcaleria Las Chupacabras is a new restaurant around North County with the specialty of cuisine & cocktails from the heart of Oaxaca-Mexico.
"Finally got to check out this new restaurant dedicated to tequila's smoky cousin mezcal! Loved the atmosphere, drinks, and cuisine. Highly recommend stopping in for a quick drink at their vibrant bar or for date night on their outdoor patio...." Alex on Yelp.
Location: 25 The Blvd, Richmond Heights, MO 63117
Open Hours: Monday-Saturday: 11am-12:45am, Sunday: 9am-11:45pm
2. Creole with a Splash of Soul
Creole With A Splash Of Soul is a black-owned dine-in restaurant that serves creole and cajun cuisine.
"Phenomenal!!! Wanted to try a new place for my birthday lunch, this lovely little gem did not disappoint. The creole fries, O. M. G. This is the only way fries should be served. My crab cakes, absolutely perfect, and that sauce!!" Ashley on Yelp.
Location: 4353 Manchester Ave St. Louis, MO 63110
Open Hours: Wednesday - Saturday 11:00 AM - 10:00 PM, Sunday 12:00 PM - 8:00 PM.
Timothy's The Restaurant's most favorite menu are Lobster Pot Pie, Grilled Caesar Salad, Carrot Cake Fritters, and Truffle Mac and Cheese. Timothy also offers catering services for your party or private event.
"I found two of my favorite wines on the "wine by the glass" list, which was impressive. I skimmed the bottle list and found several more that I'm excited to try." Matt on Yelp.
Location: 12710 Olive Blvd, St. Louis, MO 63141
Open Hours: Tuesday - Saturday, 4 PM - 10 PM.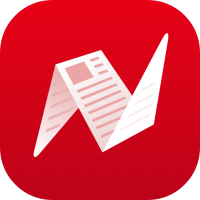 This is original content from NewsBreak's Creator Program. Join today to publish and share your own content.