ST. LOUIS, MO - Join these following virtual events held by Washington University in St. Louis Library this August 18 and 24, 2021.
Virtual Book Club: The Signature of All Things
Join this August virtual book club, The Signature of All Things by Elizabeth Gilbert by The Library of WashU in St. Louis. This virtual book club will be held on this Wednesday, August 18, 2021.
First of all, the book club will be started with a presentation of botanical book collections at Becker Medical Library. Then, it will be followed by a discussion of the book entitled 'The Signature of All Things' written by Elizabeth Gilbert, who is best known for her best-seller memoir 'Eat, Pray, Love'. The novel is about a daughter of a botanical explorer, named Alma Whittaker. She is a botanist that passionate about plants and science. Alma starts a spiritual journey that spans the 19th Century after her careful studies of moss take her deeper into the mysteries of botanical evolution.
This event will take place virtually through Zoom from 3:00-4:00 pm. Although the event is free and open to the public, pre-registration is required at this link.
More than the Kewpie: The Rose O'Neill Collection at the D.B. Dowd Modern Graphic History Library
Join Curator Skye Lacerte for a visual tour of this trailblazer Rose O'Neill work on August 24, 2021, at 6-7 pm.
Rose O'Neill was a legendary American cartoonist well-known for creating the Kewpie doll. Kewpie doll is a child-like, winged creature named after Cupid, the Roman god of love. Rose O'Neill was also a successful magazine and book illustrator, writer, sculptor, and was the highest-paid female illustrator in the world in her era.
This event is free and open to all. Participants need to pre-register on https://wustl.zoom.us/webinar/register/WN_rYHm1lRQTZaU1KEcYI1u2w.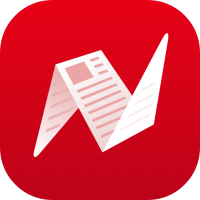 This is original content from NewsBreak's Creator Program. Join today to publish and share your own content.