ST. LOUIS, MO – Consisting of mixed food, salads always be everyone's favorite. These are three recommended salads in St. Louis:
1. Pit Stop
Located in 2130 Macklind Ave. St. Louis, MO 63110, the pit stop serves salads, bowls, wraps, unique entrees, and fried chicken.
Start from $1 to $32, the pit stop opens on Tuesday to Thursday from 4 p.m. to 6 p.m. and Sunday from 3 p.m. to 5 p.m. They offer Fresh delicious local fare with a little flare.
Let's come on the Hill! They offer dine-in, patio service, and carryout options.
2. Union Loafers Cafe and Bread Bakery
Established in 2015, the union loafers cafe and bread bakery serves sandwiches, soups & salads for lunch and it transforms into a pizzeria serving wine & beer for dinner.
This restaurant opens for lunch from Tuesday to Saturday at 11 a.m. to 3 p.m. and for dinner from 5 p.m. to 8 p.m.
Go visit this creative restaurant at Botanical Heights, 1629 Tower Grove Ave, Saint Louis, MO 63110!
3. Lulu's Local Eatery
Located in 3201 S Grand Saint Louis, MO 63118, the Lulu's Local Eatery offers a fast-casual, sustainable and creative neighborhood eatery. They also provide a plant-based menu using all-natural, local, and organic ingredients.
Open on Tuesday to Saturday from 12 p.m. to 9 p.m. and Sunday at 12 p.m. to 7 p.m., this restaurant provides fresh, warm, and delicious food.
No matter you are a vegan or not, there is a discount of 15% to the customers who ride their bikes to the restaurant. Come and try the great salads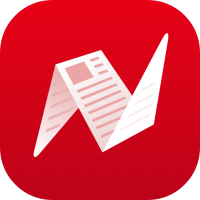 This is original content from NewsBreak's Creator Program. Join today to publish and share your own content.