CRAWFORD, MO – Missouri has a lot of restaurants with several menus that they offer to everyone. In Crawford County, you can find burger shops that may fill your hungry bellies. Here is the list of burger shops to visit and taste the foods.
1. Rich's Famous Burger
This shop is located at 112 Main Street, Steelville, MO 65565. They are open from Monday to Friday from 6 a.m. until 8 p.m., while on the weekend, their business hours are from 7 a.m. to 8 p.m. They use fresh ingredients with no frozen products and serve 100% certified Angus Beef. Established in 1955, they still offer their signature made-from-scratch burgers and several other menus, such as white cheddar cheese curds, Hot Mess Chicken and Italian Beef sandwiches, and many more. Kindly check their website to see their whole menus, online orders, and delivery.
2. Dairy Isle and Grill
Dairy Isle and Grill is located at 502 West Main Street, Steelville, MO 65565. Their signature dish is every cheeseburger variant with 100-percent Angus Beef and comes with regular fries, homemade coleslaw, and a regular fountain drink. Along with the burger menus, they also offer ice cream, that features Chocolate Dipped Banana, Banana Split, Turtle Sundae, and Salted Caramel Pretzel Sundae as one of their ice cream menus' specialties and shakes that you do not want to waste. You can take out your orders at 573-775-5388 or visit their website at this link.
3. NaCl + H2O
Located at 817 North Pine Street, Rolla, MO 65401, NaCl + H2O is known for its burgers, steaks, seafood, and craft cocktail. Their signature burgers are Parisian Cheeseburger, Mushroom Burger, Classic Cheeseburger, and All American Burger. Along with the burger menus, you can also try Angus Beef Center Cut Fillet, Shrimp Pasta Carbonara, and Seafood Pasta with Cream Sauce. They are available for kids' meals menu as well, so this restaurant is suitable for all ages. For further information, you can directly go to their website through this link.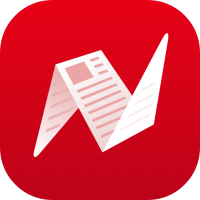 This is original content from NewsBreak's Creator Program. Join today to publish and share your own content.