ST. LOUIS, MO- The American Red Cross community blood drive that took place in St. Louis City Hall on August 11, 2021, ran well. For this, Comptroller Darlene Green expresses her appreciation to all the blood donors.
Every year in February and August, the Comptroller's Office holds two blood drives at the City Hall. Since then, they have raised a total of 430 units of blood collected from 510 donors.
There is a currently continuous demand of need for African American blood donors on sickle cell therapies. This need is where the American Red Cross serves a critical call to fulfill. Most of the children with Sickle Cell Disease require to receive blood transfusion on an ongoing basis.
"With the help of our donors and volunteers, we collected 20 units of blood on Wednesday at St. Louis City Hall. Their generosity and dedication to helping others is inspiring and it is saving lives," said Comptroller Green.
For those of you who were not able to attend the previous blood drive, Comptroller Green encourages you to schedule another appointment on the next blood drive in their community.
Look for a piece of further information or schedule your appointment to donate via call on 1-800-RED-CROSS.
If you just received your Covid-19 vaccination, please make sure to address the manufacturer name of the vaccine to determine your blood donation eligibility. You may still donate blood, platelets, or plasma if you met the requirements of that eligibility.
You could also visit here to receive more information regarding the requirements.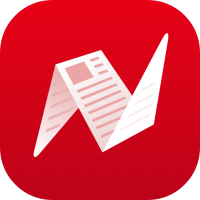 This is original content from NewsBreak's Creator Program. Join today to publish and share your own content.