ST. LOUIS, MO – After undergoing a tiring activity in the city, you definitely need a new view to unwind. In St. Louis, you can find dozens of greenways that connect parks, communities, and other recreational areas.
You can always bring your pet along so they can join in the fun, too.
Busch Greenway
If you live or do activities around Missouri Research Park, Francis Howell High School, or Weldon Spring Site Interpretive Center, you can visit Busch Greenway that is located in St. Charles County. Besides walking, you can also fish in several lakes belonging to the Busch Conservation Area. Your pet may also meet some of his friends who live in the Missouri Department of Conservation wildlife area.
Centennial Greenway
This greenway connects the path between Forest Park and the Washington University building. If you live far from both places, you can ride a bicycle or car through the border between Delmar Boulevard and Melville Avenue. In addition to walking with pets, you can also take them to play in Forest Park.
Dardenne Greenway
Here, you can take your pet for a walk while watching the various wildflowers that grow around the trail. If you live near Barathaven, you can reach the Dardenne Greenway on foot. In addition, you can also drive your car to Dardenne Creek, in St. Louis County, north of highway 64. Unfortunately, you cannot reach Dardenne greenway by bus or metrolink.
These greenways are listed by Great Rivers Greenway, an organization whose mission is to build St. Louis became a greener place. Along the 128 miles greenway in St. Louis, have been built by this organization which was formed in 2000. To find out more information about this organization, you can visit this link https://greatriversgreenway.org/.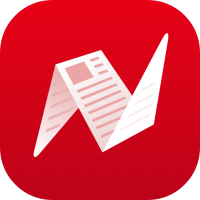 This is original content from NewsBreak's Creator Program. Join today to publish and share your own content.