ST. LOUIS, MO - If you recently have lost a pet, you can try to reach St. Charles County Pet Adoption Center at (636) 949-7387. However, they require you to visit the shelter in person because they hold many animals. So it will be difficult to make sure the animal matches the caller's description.
The City of St. Charles operates animal control program and houses the animals in their facility. Therefore, any lost dogs and cats picked up at unincorporated St. Charles County and most municipalities are confined to the Pet Adoption Center. The Pet Adoption Center also hosts recovered animals from the City of St. Peters, City of O'Fallon, and the City of Wentzville.
You can search for your lost pet on the Pet Adoption Center's Database of Found Pets by:
- Visit PetHarbor.com.
- Enter your City name or Zip Code (or the zip code where your pet may be lost)
- Click "Lost my Pet"
- Click on the type of animal.
- Click on "St. Charles County Humane Services" and any other shelters you - would like to search.
- Then, click "Search Selected Shelters."
- Define your animal by using the drop-down choice, and then click "Search Now."
- Review the photo database. You will be required to visit their facility in person because many pets look alike.
You must be aware that the Pet Adoption Center applied safety protocols for COVID-19 prevention if you are planning to visit them. You will be required to wear cloth facial protection and pass through health screening, such as temperature checks. They prohibit anyone who shows Covid-19 symptoms.
Visit their website if you have further questions to ask.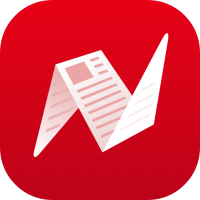 This is original content from NewsBreak's Creator Program. Join today to publish and share your own content.